What's in a name?
Marlon Rice | 4/5/2018, 1:03 p.m.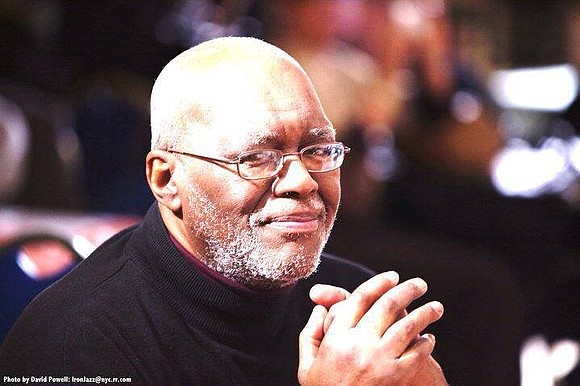 Community Board 3 recently voted to name Jefferson Avenue between Claver Place and Franklin Avenue after FBI agent Edwin Woodriffe. Woodriffe was shot and killed Jan. 8, 1969. He and his partner, FBI agent Anthony Palmisano, were in an apartment building in Southeast Washington D.C. searching for escaped federal prisoner Billie Austin Bryant, when Bryant shot through his apartment door, killing both agents.
Woodriffe was born in Brooklyn in 1941. He became an FBI agent in February 1968 and was killed before reaching one full year on the job. Woodriffe's significance to Jefferson Avenue and Claver Place is that he lived on the block and used to be an altar boy at St. Peter Claver's Church, a small Catholic church that sits right on the corner of Jefferson Avenue and Claver Place. The church supported the co-naming of the block, which of course helped push the project toward becoming a reality.
Before supporting the co-naming of Jefferson Avenue and Claver Place, the same church gave push baack with regards to co-naming Claver Place between Fulton Street and Putnam Avenue after Jitu Weusi. Weusi was a lifelong educator and cultural activist. He was the founder of the African-American Teachers Association, co-founder of the Central Brooklyn Jazz Consortium, and was essential in forming the Brooklyn Chapter of the National Black United Front. Most importantly for this discussion, he and others founded The East, a cultural organization centered in Pan-Africanism that was started at 10 Claver Place, also in 1969.
This organization is responsible for creating Uhuru Sasa Shule (Freedom Now School), which was the first Black independent private school in New York City. It was the home for The Black News, Imani Day Care, a bookstore and a food co-op, arguably the first food co-op in Brooklyn. The East created the African Street Festival, now known as the International African Arts Festival, an event that's celebrating its 47th year this summer. The East was also a hub of art and music. The list of artists who performed at The East reads like a vanguard of Black creative expression. Max Roach, Roy Ayers, Pharoah Sanders, Olu Dara, Freddie Hubbard and even Denzel Washington are said to have performed there. Out of that abandoned building that they renovated with their bare hands, Weusi and others turned 10 Claver Place into a hub of cultural identity, a beacon of Blackness for the children of the community to use as their own guiding light.
During the late '60s and early '70s, organizations such as The East were routinely infiltrated and compromised by the FBI and their COINTELPRO program. One of the main ways to infiltrate organizations such as The East was to actually send an agent into the organization. To accomplish this goal, the FBI hired Black agents to conduct such operations.
Which leads us back to Woodriffe.
Even though we cannot say whether his hire had anything to do with aiding COINTELPRO, the idea of co-naming the block adjacent to Claver Place after a Black FBI agent simply does not take into proper consideration the effect that the FBI, through the use of Black agents, had on dismantling Black organizations and, one could argue, even dismantling the Black family itself throughout our communities across the nation. CORE, SNCC, SCLC, the Black Panthers, the Nation of Islam, they were all monitored by the FBI, and if they were infiltrated, it was through the use of Black agents. There were Black children who grew up without fathers because of the work of Black FBI agents. There were organizations that were working to empower their communities that were destroyed by the work of Black FBI agents.