Accountability demanded in latest cop shooting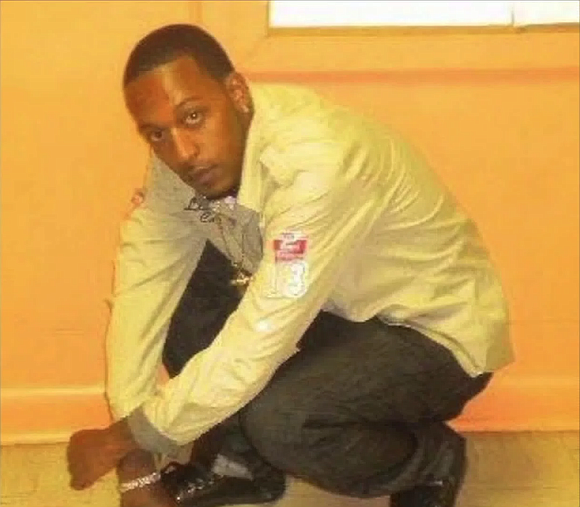 It was a cool Wednesday, April 4, evening on a Crown Heights street. Here comes Saheed Vassell, marching down the street pointing at pipe at people. Locals seemed to know him and recognized that he might just be off his meds and acting out in his "harmless" bipolar way. Some did not, however—and called 911.
The tragic story is that police drove up, saw Vassell, drew guns and fired nine bullets at him in 10 seconds. The calm of Montgomery block on the corner of Utica Avenue in mostly residential Brooklyn was shattered.
Demanding "all the footage" of the police fatal action, speaking next to Saheed Vassell's parents, Eric and Lorna, the Rev. Al Sharpton, president of National Action Network, said, "The video we're not seeing is of what the police did. When did they arrive? When did they get out of the car? What did they do? What did they say?"
He added, "We've not seen a video of what they say. We have seen up to the point of engagement. So how do we know?"
Chief of Department Terence Monahan said at the time of the killing, "Today at 4:40 p.m., the NYPD received several 911 calls of a man described as a male Black, wearing a brown jacket, pointing what is described as a silver firearm at people on the street. Three different 911 callers described a man with a gun, pointing it at people in the street. There is also video from commercial establishments along Utica Avenue that shows a man brandishing what appears to be a firearm—pointing it at people. Officers responded to the corner of Utica Avenue and Montgomery Street, where they encountered the suspect matching the description provided by the 911 callers. The suspect then took a two-handed shooting stance and pointed an object at the approaching officers, two of whom were in uniform. This is corroborated with video we have reviewed. Four officers then discharged their weapons, striking the suspect. Officers immediately rendered aid to the suspect and requested an ambulance. The suspect was transported to Kings County Hospital, where he was pronounced deceased."
Even the video released by the NYPD Wednesday shows people running as cops got to the scene. Sharpton said, "None of them said that shots were fired. Whatever happened to Tasers? What happened to restraining? What is the policy?"
As Attorney General Eric Schneider said that he would be investigating the shooting as special investigator, and the Police Department, under pressure, released one of several videos almost immediately, Deputy Commissioner of Public Information Phillip Walzak said, "The NYPD is committed to transparency, as demonstrated with prior releases of body-worn camera footage of officer-involved shootings when it is available. The NYPD is also committed to ensuring that the attorney general can conduct a thorough and complete review. The attorney general's office has thus far not objected to the release of video in the Vassell case. Today the NYPD is releasing the only footage in NYPD possession at this time that captures the shooting on video. The incident remains under investigation, and any and all materials discovered in the course of this investigation are being delivered to the attorney general."