Centrality of Poor People's Campaign
George Gresham, President of 1199SEIU | 4/12/2018, 1:30 p.m.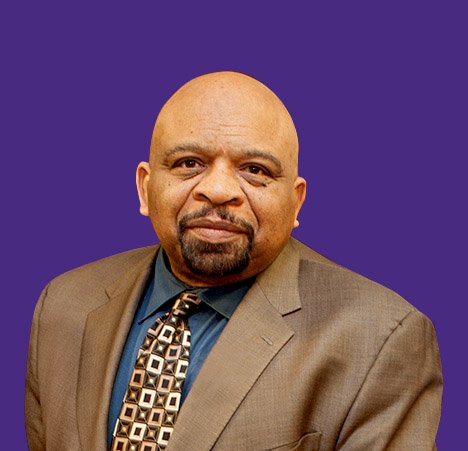 April 4 marked one of the darkest days in U.S. history: the 50th anniversary of the assassination of the Rev. Dr. Martin Luther King Jr. Throughout his activist years, Dr. King endured many death threats, but in the last years of his life, opposition to his broadening views and actions increased geometrically.
Dr. King is widely honored for spearheading the struggles that led to the passage of groundbreaking legislation such as the Civil Rights Act of 1964, the Voting Rights Act of 1965, the Fair Housing Act of 1968 and more. But he frequently made clear that the enactment of civil rights legislation was an essential step, not the final destination, on the long road to freedom and equality.
Asked Dr. King, "What does it profit a man to be able to eat at an integrated lunch counter if he doesn't earn enough money to buy a hamburger and a cup of coffee?" That understanding took him to Memphis, Tenn., in April 1968 to march with sanitation workers for their right to a living wage and union representation. It was there he was gunned down.
Dr. King saw the struggles of poor workers and poor people not only as a moral imperative but also as a strategic weapon in the campaign to forge a broad movement against corporate interests. His 1968 Poor People's Campaign called for a broad fight against racism, militarism and materialism.
Unfortunately, since then, the corporate concentration of wealth has risen dramatically. And that wealth has been translated into political power, which, together with globalization and structural changes in capitalism, has severely tipped the scales, weakening working people's first line of defense—unions. The decline of unions has an especially pernicious effect on African-American communities because African-American workers historically hold union jobs at a higher rate than other workers. The loss of union jobs also weakens the economic base as well as depleting the cadre of social and political activists in communities of color.
We are thankful to the Rev. Dr. William Barber and the Rev. Dr. Liz Theoharis, who have picked up Dr. King's torch. Earlier this year, they launched the Poor People's Campaign 2018, adding to Dr. King's triple evils—racism, militarism and materialism—the assault on our environment and attendant environmental racism.
The Poor People's Campaign once again seeks to unify disparate movements, this time with an eye toward this year's midterm elections. The 2016 presidential election represented a major setback for working people and people of color. But since last year, the tide has unquestionably begun to turn. The electoral arena provides clear evidence. The elections of Sen. Doug Jones in Alabama last year and of Conor Lamb in Western Pennsylvania last month, both in usual Republican strongholds, are among the most dramatic examples of the changing political landscape.
Women are also rising up. #Me Too and Times Up are responses not only to workplace sexual assault and harassment, but also to a president who boasts about his sexual assaults. This women's movement portends an election-year cycle in which candidates will be forced to address women's issues and the behavior of officials who flout them.
Another dramatic example of the turning tide is the hundreds of thousands of teenagers who have taken to the streets and to social media to demand that adults and political officials act against gun deaths that have created a scourge in schools and far too many of our communities. These students have challenged elected officials to stand up to the National Rifle Association. To underscore their point, they distributed voter registration cards at last month's March for Our Lives rallies.
The historic victory of West Virginia teachers, which has encouraged public and private industry workers throughout the nation, is another wake-up call to our elected officials. They are central to the progressive coalitions, particularly the Fight for $15 and against economic inequality.
This year's Poor People's Campaign reminds us that the fights for economic, racial and social justice are intertwined. President Barack Obama often articulated the commonality of struggles, most eloquently when he declared in 2015 at the 50th anniversary of the historic Selma March for voting rights: "Because of what they [Selma marchers] did, the doors of opportunity swung open not just for Black folks, but for every American. Women marched through those doors. Latinos marched through those doors. Asian-Americans, gay Americans, Americans with disabilities—they all came through those doors."
Let's march on.
George Gresham is president of 1199SEIU United Healthcare Workers East, the largest union in New York and the largest healthcare union in the nation.