Docu highlights histories of 409 and 555 Edgecombe Avenue
KAREN D. TAYLOR | 4/12/2018, 3:33 p.m.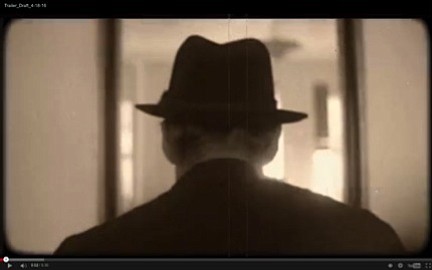 Moving against time and the dynamic forces of "gentrification," While We Are Still Here, a Harlem-based, heritage-preservation organization in collaboration with Truth2Power Films and Jamal Joseph, presents a documentary, "In the Face of What We Remember: Oral Histories of 409 and 555 Edgecombe Avenue."
Through the recollections of the buildings' elders, the film brings forth a historic narrative of both dwellings that cannot be found in history books. The richly nuanced stories humanize some of Black America's heroes, whose struggles, bravery and commitment have rendered them "larger than life."
This one-hour film tells the story of the two landmarked buildings on Harlem's Sugar Hill that housed everyday people alongside an internationally renowned coterie of movers and shakers that include Renaissance men W.E.B. Du Bois, James Weldon Johnson and Paul Robeson, in addition to world heavy-weight champion Joe Louis, visual artist Elizabeth Catlett and Grammy winners Count Basie and Cassandra Wilson. Louise Thompson's Vanguard Literary Salon was instrumental in the Harlem Renaissance, giving scribes such as Langston Hughes, Zora Neale Hurston and Countee Cullen a writers' community within which to share their works.
At 409 there was also the infamous Madame Stephanie St. Clair, gangster, purported inventor of the numbers, race woman and Dutch Schultz's arch nemesis. St. Clair decried police brutality and corruption and was a colorful presence in the community. Legend has it that to evade Schultz and his henchmen, she would walk across the Harlem rooftops.
Both 409 and 555 are important to the struggles for civil and human rights: 409 resident, attorney William Patterson (who married Louise Thompson), penned the treatise, "We Charge Genocide," that he and Robeson presented to the United Nations in 1951. It was this document that inspired Malcolm X's 1964 campaign to seek relief for Black Americans at the U.N. In addition to Johnson and Du Bois, the entire early Black leadership of the NAACP resided at 409. Before he was appointed to the Supreme Court, Thurgood Marshall—Mr. Civil Rights himself—lead attorney for Brown v. Topeka, Kansas Board of Education, which outlawed segregation in public schools,
resided at 409.
Laverne Gaither, an energetic nonagenarian who has lived in the building since she was 7, is a retired educator and musician. She shares vivid memories of Marshall, her neighbor, stating, "When he'd see me carrying my cello on my way to my music lesson, he'd say, 'You are quite a little bitty girl, let me carry that for you,' and he'd walk me all way up to the trolley on Amsterdam Avenue. He was the nicest man."
Jane Wright has lived at 555 since the 1950s. Another energetic nonagenarian, whose sense of style is often a topic of discussion in the building, stated, "Johnnie's daughter had a pet monkey that she used to carry on her shoulder. It was the cutest thing." Wright also recalls other jazz greats, such as Andy Kirk, Coleman Hawkins, Erskine Hawkins and Snub Moseley living in the building, adding, "When Queen Elizabeth visited the Jumel Mansion across the street, Snub serenaded her with his horn … and she loved it."