Docu highlights histories of 409 and 555 Edgecombe Avenue
KAREN D. TAYLOR | 4/12/2018, 3:33 p.m.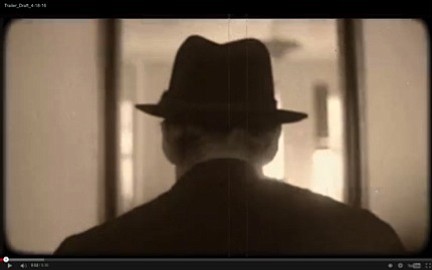 Then there's Norman Skinner, who has called 409 home for nearly three decades. He was a "big man" on campus at Columbia, as a star basketball player. He can be found in the NCAA record books as the first college student to score a three-pointer. This son of Harlem went on to receive his MBA from Harvard Business School, but, as the late 1940s had not evolved to the "equal opportunity" stage, he was offered work as a mailroom clerk at Fortune Magazine. His 90 years on "Planet Harlem" give him a special perspective on the many changes that have occurred. He fondly remembers the many nightclubs and eateries, stating "People came from all over the world to
visit Harlem."
"In the Face of What We Remember" looks at the zeniths of the buildings' glorious decades as well as the decline. The film traverses the eras of Jim Crow New York style, which forbid Blacks from living practically anywhere in Manhattan, except for Harlem. The film looks squarely at how the national phenomenon of population change threatens to jeopardize the formalized retention of history. Denise Thompson, educator and former board president of 409, stated, "It's hard giving up the reign. It's like giving up part of your history to people who do not understand
or respect it."
The evening's festivities will include "Saying Something: Voices of 409 and 555 Edgecombe Avenue," a dramatic presentation of excerpted poems, speeches and song lyrics by residents who included Aaron and Alta Douglas, Marvel Cook, Canada Lee and Judge Bruce Wright. The performance is directed by Daniel Carlton and features three more of Harlem's greatest actors.
The screening of "In the Face of What We Remember" takes place Friday, April 27, 2018, 7 p.m., at The Miller Theatre, 2960 Broadway (at 116th Street), Harlem, N.Y. Tickets are $20, $50 and $75. Call the box office at 212-845-7799. Visit online at millertheatre.com.
For information about While We Are Still Here, please visit wwsh.nyc.