Jazz Notes: Cecil Taylor, iconic innovator, dies at 89
Ron Scott | 4/12/2018, 3:53 p.m.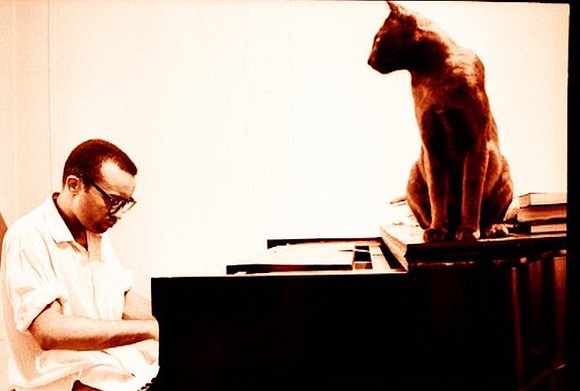 Cecil Taylor, the pianist whose music was an intentional sound of revolutionary freedom that broke the jazz-shackled rhythms of conformity while sending his listeners on a perpetual surreal journey, died April 5 at his home in Brooklyn. He was 89.
The death was confirmed by his legal guardian and representative, Adam C. Wilner. The cause of death was not immediately determined.
Taylor's first recording, "Jazz Advance" (Transition, 1956), put listeners and critics on notice that he was forging his own path, which seemed to be defiant to those who weren't up for his challenge. The first group he formed on arriving in New York from Boston in 1955 included the soprano saxophonist Steve Lacy, bassist Buell Neidlinger and drummer Dennis Charles. They appeared on Taylor's debut album and later played the Five Spot Cafe in 1956 for six weeks and performed at the 1957 Newport Jazz Festival (which was recorded by Verve),
His somewhat "Monkish" (Thelonius Monk) percussive tonal sound with bent and pointedly scattered notes in all directions was definitely a departure from the usual discourse of jazz.
Taylor's artistic pursuit called on him to combine his classical music experience, jazz impressions and African traditions to create a profoundly unique style that will inspire music students and aficionados for generations to come.
His independent musical flight became the scale for the origins of free jazz or avant-garde that was the main source of Ornette Coleman's repertoire. Coleman later played at the Five Spot, further demonstrating that another jazz perspective was brewing.
To enhance the visibility of avant-garde musicians and working opportunities Taylor co-founded the Jazz Composers Guild in 1964.
The Association for the Advancement of Creative Musicians, like Taylor, was devoted "to nurturing, performing and recording serious, original music." The nonprofit organization was co-founded in 1965 by pianist/composer Muhal Richard Abrams, with members such as Leroy Jenkins, Henry Threadgill and Wadada Leo Smith and like-minded members of the Art Ensemble of Chicago that included Roscoe Mitchell and Lester Bowie.
"Cecil Taylor is a major figure in jazz," said the pianist/composer Matthew Shipp. "He is in a straight line of modernists in a pyramid from Ellington to Monk to himself as to fusing the idea of pianist and composer in a way that Chopin did in classical music. He developed his own unique music, which was his postcard and gift to the world."
"All the Notes," a documentary by Chris Felver featuring Taylor was released on DVD in 2006. Taylor discusses and performs his music, poetry and dance in the documentary film "Imagine the Sound" (1981).
He was awarded a Guggenheim Fellowship in 1973 and a MacArthur Fellowship in 1991. The Kyoto Prize for Music (which included a $500,000 grant) was awarded to him in 2013.
In 2016, he was the subject of a retrospective at the Whitney Museum of American Art entitled "Open Plan: Cecil Taylor." It was a two-week exhibition and residency that featured panel discussions, a play, films, dance performances, displays of his written scores and live music. He performed at the beginning and end of the event, playing piano and reading poetry, accompanied by the dancer Min Tanaka and various ensembles.