NYCHA head steps down amid swirling controversy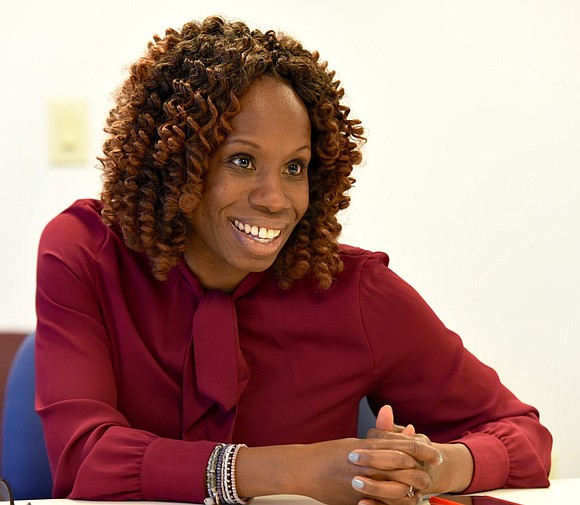 After four years on the job and a recent wave of scrutiny, New York City Housing Authority Chairwoman Shola Olatoye announced her resignation this week.
News broke Monday night that Olatoye would be stepping down. The official announcement was made by Mayor Bill de Blasio after he toured Ocean Bay Bayside Apartments in Queens.
Stanley Brezenoff, who formerly served as president of New York City Health and Hospitals Corporation and as executive director of the Port Authority, was named an interim chair of NYCHA. Olatoye will leave her position at the end of the month.
"When I asked Shola to step into this role, she knew full well what the challenges were," de Blasiso said. "She understood there had been decades of disinvestment. She understood the physical plant of NYCHA was in very, very painful shape."
The mayor touted Olatoye's high points during her tenure as NYCHA chair, including repairs being cut almost 70 percent and $1.3 billion spent on fixing roofs in developments. She also worked with the NYPD to increase security with a strategy for 15 developments and better lighting in several buildings.
Olatoye spoke after the mayor, describing her resignation as a "bittersweet moment." She noted that when she came in as NYCHA chair, there was a $75 million deficit. Over her tenure, she said, hard decisions were made.
"We have a lot of challenges at NYCHA. We have not accomplished everything I would have hoped for," she said. "And we have fallen short in some areas that are frustrating for me, for our residents and for our city as a whole. But it is been the greatest honor of my life to serve the one in 14 New Yorkers who call NYCHA home. I will forever be grateful for this opportunity."
Several controversies, from a lack of heat and hot water in buildings to issues with mold, plagued NYCHA during Olatoye's tenure. However, one of the biggest controversies was the allegation that she lied under oath about lead paint inspections at a City Council meeting.
"I think I regret not knowing sooner and because ultimately the health and safety of our residents is the most important thing as evidenced by the investment over the course of the last four years," she said. "I raised my hand, I disclosed and I think more importantly we now have a plan and an infrastructure to ensure that that work happens in a timely and effective way."
Olatoye's resignation comes just over a week after Gov. Andrew Cuomo signed legislation officially putting NYCHA in a state of emergency. The action designates funding for NYCHA from the state for repairs as well as an independent emergency manager.
Some of the most vocal advocates for Olatoye's resignation were elected leaders from NYCHA from the City Council of Presidents. Chair of the CCOP, Danny Barber, said the resignation was long overdue and now NYCHA can move forward.
"We hope that the new chair will be considerate and will listen to the life-or-death concerns of our community, working with us to resolve the humanitarian crisis that NYCHA has created," he said.