Sen. Cory Booker to give commencement address at Kean University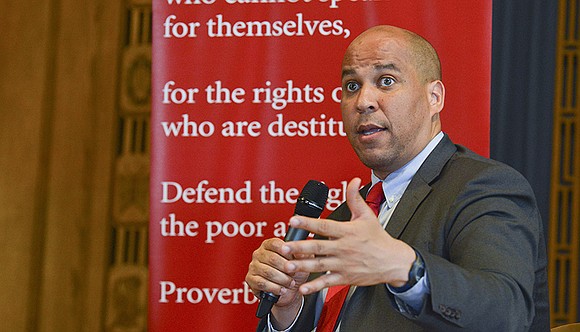 U.S. Sen. Cory Booker is set to speak to more than 2,500 students and their families May 17 during Kean University's Undergraduate Commencement at Newark's Prudential Center.
"We are thrilled that Sen. Booker will be our commencement speaker," said Dr. Dawood Farahi, Kean's president. "His leadership on a host of issues from the local to the national level provides a strong example to our students of what they can achieve and how they can make a difference in our world."
Booker, 48, is a graduate of Stanford University, Queen's College, Oxford and Yale University. He was first elected to the Newark City Council at age 29 in 1998 and was later elected mayor in 2006, serving seven years. Booker was elected to the U.S. Senate for New Jersey in 2013.
"Commencement is always such an exciting time for our graduates and their families, and I cannot think of a better person to address them than Sen. Booker," said Ada Morell, chair of the Kean board of trustees. "We look forward to hearing the message he has for our graduates as they embark on the next chapter of their lives as Kean alumni."