Spring break in Orlando
MEGAN PINCKNEY | 4/12/2018, 4:01 p.m.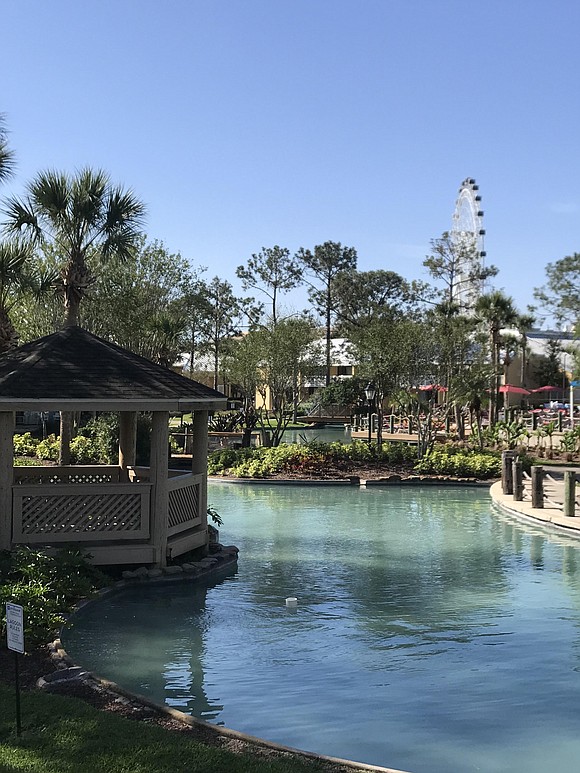 Ask anyone under the age of 10 where they want to spend an entire week and they will all say one place—Orlando, Fla. That's because, to kids, Central Florida is sort of like that magical land they read about in fairytales. Think about it…there are numerous theme parks and amusement parks sprinkled throughout the area, all trying to out-do one another with the fastest, scariest, most interesting something. Not to mention the restaurants with larger than life shows, or really any other entertainment option. They're all large-scale daily productions and they all perform above and beyond. Everything in Orlando is more whimsical, more animated. It is no wonder children want to be there—it's
sensory overload.
Unfortunately, for parents, it can be just an overload. With such high costs of everything from admission to food, not to mention the sheer number of options throughout the city, planning a trip to Orlando can be taxing.
If you're looking for an affordable hotel that's not only minutes away from the largest theme parks but also the official hotel of some of the most popular attractions in the city, then the Wyndham Resort on International Boulevard is your best choice. The newly renovated property hosted my family and me this past week while we were on our trip and it turned out to be a great choice. The property includes resort-style rooms with everything you'd expect (lots of clean towels, large flat-screens, outdoor balconies overlooking the serene lagoons, impressive shower heads and complimentary Wi-Fi). There are also two swimming pools on property that give guests plenty of space to relax and enjoy the Florida sun. There's a hip lobby bar for coffee and snacks during the day and drinks at night, the cutest outdoor courtyard area with lounge furniture and "Gatorville," a poolside grill offering family favorites.
Right off property (literally, steps away) you'll find I-Drive 360, an exciting family friendly entertainment complex that is home to attractions such as the Coca-Cola Orlando Eye and the Madame Tussauds Museum, as well as restaurants, two nightclubs, video arcade games and nightly live entertainment. The Wyndham is only minutes away from Disney World, but offers complimentary shuttles to Universal Studios and SeaWorld. The best part of the Wyndham is how affordable the nightly rates are, which is even more important during spring break when you plan to stay for several nights and most resorts are known to increase their rates. The average room starts at less than $100 a night and can be booked on their website.
If you're taking your children to Orlando, chances are you'll end up at Disney World or Universal Studios…or, if you're like us, both! We did one full day at one park at Disney World and another full day at Universal Studios.
Disney World comprises four theme parks: Magic Kingdom, Epcot, Disney's Animal Kingdom and Disney's Hollywood Studios—each quite different from one another. On this recent trip, we spent a full day at Disney's Hollywood Studios and each of the kids seemed to have left the park having had a fun, memorable time. I would highly recommend this park for anyone with children taller than 48 inches as that is a requirement for most rides.