Banning books from prisons
SAINT SOLOMAN | 4/19/2018, 3:20 p.m.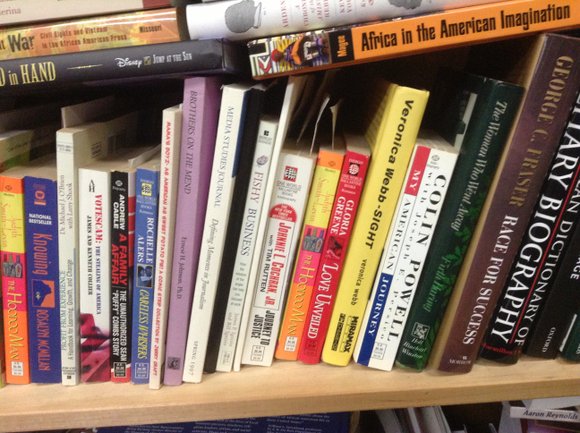 A while ago it was brought to my attention that a prison in New Jersey was banning particular books from their institution. The ACLU immediately honed in on the situation and suddenly the ban was lifted, perhaps temporarily, perhaps indefinitely. A couple of days later, I heard that New York was attempting to ban books from their prisons.
Initially, I discussed it with myself. But, then I became disgusted for myself, for even engaging in such a despicable discussion by myself. A mind devoid of books is equivalent to a sunny brain suffering from a permanent literary eclipse. Literature illuminates the mind. The lack of literature dehydrates the soul, which compels the spirit to thirst for a replacement. The alternative is usually found somewhere between an idle mind and the devil's workshop.
Slaves were forbidden to read. If you knew better, you'd do better. And, what's the point of slavery if you're going to educate the slaves, and then become subservient to them? That said, it's evident that the gatekeepers prefer to keep the captive prisoners balled and chained to servitude, as opposed to catapulting them to heights even beyond their own limited imaginations.
For example, my name is Saint Solomon. Presently, I am an author, essayist and lecturer. Unfortunately, my life hasn't always been this straight-forward and productive.
I was in prison long before some flatfoot slapped his iron bracelets upon my Black wrists. I think I was locked up for a score before any judge ever sentenced me to years in the Big House. I was born and bred in a chaotic, animal-filled cage. Yes, incarcerated inside a project located in Brooklyn, N.Y. This institution was a culmination of 10 buildings that housed approximately 7,000 indigent Nig-gros; and more than half of the residents were lawless and/or amoral. This place was not a friendly neighborhood. Well, maybe that's not grammatically true because most of my neighbors were definitely hoods and I befriended quite a few of them. We shunned education because in our community only oddballs and misfits graduated. There wasn't anything remotely cool about them. In fact, they were ridiculed if they were audacious enough to believe that being intelligent was smart.
Fortunately, for me, a friend introduced me to books, written by social protest writers, such as Richard Wright, James Baldwin and others. And, after an intense labor of study, Wright's writings turned this particular native son's Black boy's pen into a multicultural outreach center. Ask Sister Prejean, the Catholic nun, or Dr. Divine Pryor of The Center for Nuleadership on Urban Solutions founded with late Black Panther Eddie Ellis, or Captain Leroy Baylor of the Nation of Islam, or Dr. Denise Oliver-Velez, a college professor, among others.
Subsequently, books are like ships navigated by writers who rescue us when we find ourselves drowning in troubled waters. And far too many prisoners are drowning. Therefore, to kidnap the books from the places that need them the most is a tantamount to committing genocide because America has the largest prison population in the world. Only Americans can solve this social disease.