Jazz Notes: JFA gala, Reggie Workman, Sistas' Place, Smoke
Ron Scott | 4/19/2018, 5:18 p.m.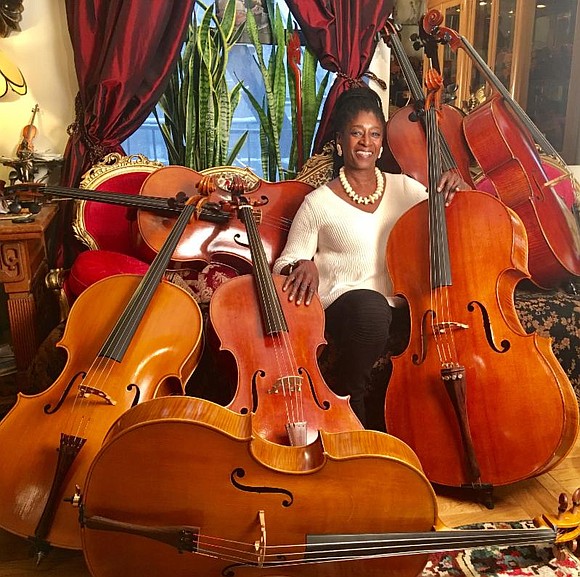 The Jazz Foundation of America's annual fundraiser held at the Apollo Theater (253 W. 125th St.) is one of the most varied musical events in Harlem. On April 20, the nonprofit organization's "A Great Night in Harlem" will commence at 8 p.m., with an all-star line-up, from
blues to Latin jazz.
The honorees will include vocalist/songwriter Roberta Flack, who began her professional career and earned her rising reputation while performing at Mr. Henry's restaurant in Washington, D.C., who was the youngest student, at age 15, ever admitted to Howard University, from which she graduated and whose first album, "First Take," included the hit "The First Time Ever I Saw Your Face." (Atlantic Records, 1972); the Heath Brothers (saxophonist Jimmy, bassist Percy who passed in 2005 and the drummer Albert "Tootie"), who formed a group in 1975 and went on to record 10 albums for various labels, including Columbia and Strata East; and the blues guitarist and singer Otis Rush, whose distinctive sound became known as the Westside Chicago blues.
Jazz enthusiasts included in the program are the actors Danny Glover, Chevy Chase and Bruce Willis. Some of the many performers will are Brittany Howard (of Alabama Shakes), the trumpeter Jon Faddis, guitarist/singer Nona Hendryx, pianists Harold Mabern, Eddie Palmieri and the teenager Matthew Whitaker, who gets better with each performance.
For ticket information, email http://jazzfoundation.org/apollo2018/.
In the world of jazz, reaching the galaxy of accomplished musicians is no easy task, but the bassist/composer Reggie Workman is one of them. He has a distinct sound interwoven in six decades of great music with extended recordings with John Coltrane and Art Blakey, as well as his ongoing membership in Trio3 (with Oliver Lake and Andrew Cyrille).
April 20 and April 21, the Reggie Workman Sextet will perform at Wilbur's Warehouse (The 75 Club) at The Bogardus Mansion, 75 Murray St. at West Broadway in the Tribeca section of Manhattan. There will be two sets each night at 8 p.m. and 10 p.m.
Workman's capable sextet will include the tenor saxophonist Edmar Colon, soprano saxophonist Asaf Even Zur, pianist Carlos Homs, trombonist Frank Lacy (Friday only) and special guest trumpeter Edo Gur (Saturday only).
This event is presented by the Wilbur Ware Institute. For ticket information, call 347-523-9886 or visit the website wilburwareinstitute.com.
In celebration of Jazz Month, Sistas' Place (456 Nostrand Ave.), the little jazz oasis in Brooklyn known for its big-deal musicians, celebrates a VSOP weekend April 21 and April 22.
The NEA Jazz Master trumpeter and composer Jimmy Owens opens with his proficient band, featuring pianist Danny Mixon, bassist Amanda Ruzza and percussionist and vocalist Cascadu. Two sets are at 9 p.m. and 10:30 p.m.
April 22, two young lions take to the small stage, the trumpeters Giveton Gelin and Lesedi Ntsane, performing two sets at 4 p.m. and 5:30 p.m. The band members pianist Micah Thomas, drummer Kyle Benford and bassist Russell Hall will join the fiery trumpets of the African Diaspora.
Gelin, a native of the Bahamas, is basically self-taught. It wasn't until he saw double bass player Adrian D'Aguilar playing live that he realized "there was a place for jazz in the Bahamas!"