Muslims talk separation, are more Blacks listening?
Leroy Baylor | 4/19/2018, 1:23 p.m.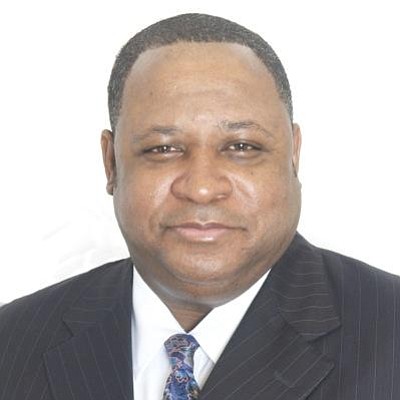 The harsh reality of unchecked police brutality and the extrajudicial killings of Black adults and youth in America is pushing more Blacks to question the democracy theme of America. No one can deny the material way of life in America is far greater than any other nation; however, the question being raised again by the Nation of Islam is whether Black Americans can enjoy a full and complete freedom with material gains they might acquire.
"As I move about in my work along the East Coast, I'm hearing of more young Blacks talking separation in light of the unjust killings of Blacks by police throughout America," Muslim minister Abdul Hafeez Muhammad proclaimed in a recent mosque lecture. "Black people know that we are not as free as we want to think we are. We love the movie 'Get Out,' but we don't want to act on it. They can put us right back to sleep with a smile."
Hafeez, the East Coast representative of the Nation of Islam while heading up Harlem's Mosque No. 7, focused on the definition of "complete" freedom to support his statements. He said "complete" is to make something whole or perfect. He pointed to America's Constitution, which still has a Black person as 3/5 of a human, the non-education of Black youth, homelessness and killings of Blacks at the hands of police.
"The Honorable Elijah Muhammad said they come at you in groups, mob attacks," Hafeez said. "How many police shot down Amadou Diallo, Sean Bell, Stephan Clark, Saheed Vassell, Eric Garner chocked to death in broad daylight while groups of police just watched. Meanwhile, we suffer from a Black leadership today that goes along to get along. The Democrats always seek our support, but remain in the driver's seat."
Hafeez continued, "They want to call Muslims racist, but we have studied the white man's ways and habits and they haven't changed their attitudes and actions against Black people. They are a people disagreeable to live with in peace."
Hafeez advised the audience to "do homework" and watch three recent lectures of Min. Louis Farrakhan speaking on separation, plus Farrakhan on YouTube in "The Time and What Must Be Done," segments 38 and 39, along with Page 39 in the Final Call newspaper.
Hafeez concluded his lecture with a warning to Black women to be careful of the men they allow into their homes, that they should watch all men around their children. Black men, he said, must learn to do for themselves and their people. "When you take care of your children, they will love you into your old age," he said. "We only want what every human being wants, a 'full and complete' freedom for ourselves and our families."