At TFF: The gospel according to André Leon Talley
LAPACAZO SANDOVAL | 4/19/2018, 4:45 p.m.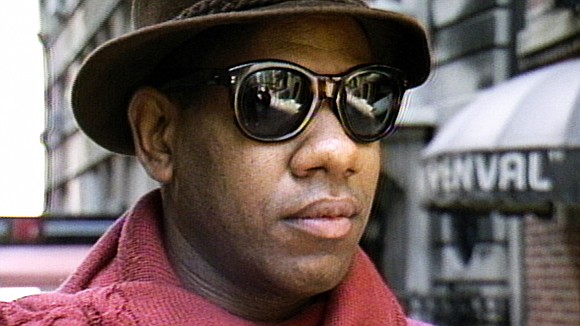 In his own way, André Leon Talley is as bold a figure in the fight for civil rights as the slain leaders Malcolm X and Martin Luther King Jr., and as equally a visionary and keen observer of the people, and the zeitgeist that shaped our yesterday, today and tomorrow as James Baldwin. That is what I gathered after viewing the new documentary "The Gospel According to André."
In "The Gospel According to André," light is shed on the fascinating life of fashion icon Talley. On April 25, after the screening of the doc at the Tribeca Film Festival, there will be an opportunity to hear from the man himself and the director, Kate Novack, along with the executive producer, Oscar winner Roger Ross Williams, and producer Josh Braun. The evening will be moderated by performance artist and comedian Sandra Bernhard.
Talley is a towering figure, ebony-hued and best known for his long association with Vogue; his 6-foot-6 frame is usually dressed in lavish capes and jackets. His very presence at the Paris runways is as necessary as fashion, models, frenzied photographers and Champagne.
Using a lot of vintage footage, director Novack follows him around New York City, his home in White Plains and his hometown of Durham, S.C., throughout the summer and fall of 2016, where he dresses famous friends and frets over the upcoming presidential election.
There are many famous names who shed light on Talley's impact, including Diane von Furstenberg, Marc Jacobs, Tom Ford, Manolo Blahnik and, naturally, Anna Wintour.
Through them and Talley's own memories, we get a picture of the young fashionista, lovingly raised by his grandmother and eternally fascinated with issues of Vogue he'd pore over in the library and the style of his grandmother and her friends, who wore only their finest hats to church on Sunday.
Under director Novack, the documentary also helps us understand the world he grew up in which was in the South during the hateful era of
segregation.
In the '70s, he relocated to New York and got a job answering the phones for pop icon Andy Warhol. He quickly became a regular at the famous Studio 54 and was remembered by Fran Lebowitz as perhaps the only regular who wasn't there for the sex and the drugs. His strong work principles poured into his fashion journalism, a smart call because it helped him rise to jobs in Paris with Women's Wear Daily, and then back in New York to work at Vogue.
Fate intervened and a chance meeting with legendary fashion editor Diana Vreeland helped push him into another tier of fashion altogether.
An arresting image is of Talley, dressed to perfection, draped in diamonds with 85 Louis Vuitton trunks. When asked in the film, Talley also credits the legendary Women's Wear Daily editor, the late John Fairchild, for shaping his fashion acumen, calling
him "a genius."
Despite being around luxury as the grandson of a sharecropper, Talley is keenly aware of the subtle ways that racism has followed him throughout his career. Talley sometimes seems hesitant to talk about those incidents, but he does and when he does, it gives the film a fuller life.
Always himself, he quietly became a deeply respected voice in the crowded world of fashion. At 70 years young, he confesses to the camera that it's important now for him to share his story. From his lips, he says it best, adding "I am going to be 70 years old in October, and I am very happy it came along at this time."
Talley continues, "It's a very sensitive film and it shows where I came from, which is very important. How I got from humble North Carolina to New York City, to Studio 54. And also how important the inspirations of literature and beauty were in my youth through my life at church and my life with my grandmother. I find it very poetic."
Known around the world as the "fashion guy" it was important to him that the director really understood that he was more than a man who was just sitting in the front row of fashion shows. To put it plainly, Talley says it best: "I had an impact in the fashion world."
What truly makes the film stand out is how brilliantly it addresses the two formidable women who deeply influenced his work ethic, first at home, and then at the start of his career—his aforementioned grandmother and Diana Vreeland, comparing them and describing them as serious,
hardworking women.
The director pairs Talley and Vreeland, playing up their idiosyncratic mannerisms. What might have connected them ultimately it's suggested is more than their love of fashion; it was the ability and wisdom to live life to the fullest.