Waiting while Black: Racial incident at Starbucks sparks outrage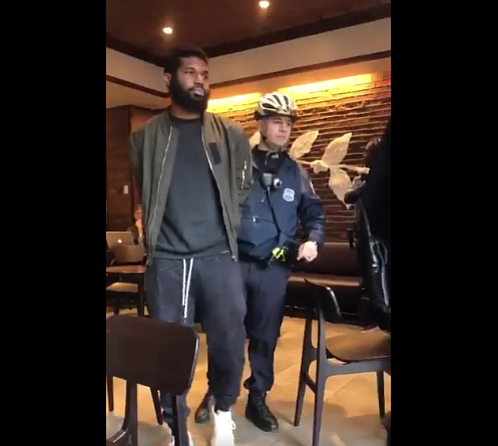 "I can tell you candidly these officers did a service they were called to do," he said, adding that the officers were told the men refused to leave after management at the Starbucks told them to vacate.
Demonstrations were held in Philadelphia at other locations. One notable demonstration took place at two Starbucks at City Center where Philadelphians Organized to Witness Empower and Rebuild staged sit-ins.
"The outrage is that even though the situation has occurred and even though everyone says over and over, 'We apologize, we are sorry,' except for our police commissioner, the simple fact is that Starbucks, as part of its business model, looks for areas that are gentrified … to be a safe haven," said the Rev. Gregory Holston, POWER executive director. "A safe haven to who? Certainly not to two African-American men who were sitting there last Thursday." 
NAACP President and CEO Derrick Johnson said in a statement that the Starbucks incident sheds light on a problem Black Americans deal with too often.
"The Starbucks situation provides dangerous insight regarding the failure of our nation to take implicit bias seriously," he said. "We refuse to believe that our unconscious bias –the racism we are often unaware of—can and does make its way into our actions and policies."
Activist around the country are calling for Blacks to boycott Starbucks in the wake of the latest controversy. As part of a "boycott and replace" call, there has also been a call to support Black-owned coffee shops. A list of 47 Black owned coffee shops was published on the website shoppeblack.us.