Hundreds of school walkouts planned on Columbine anniversary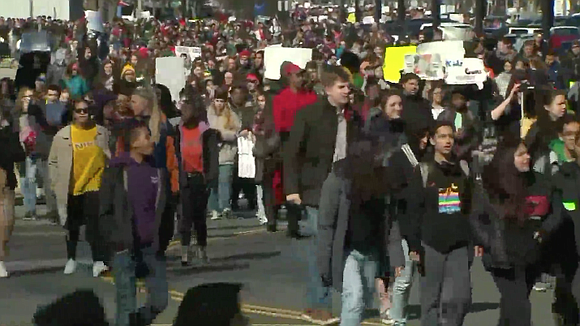 Another wave of student walkouts is expected to disrupt classes Friday at hundreds of schools across the U.S. as young activists press for tougher gun laws.
The protests were chosen to line up with the 19th anniversary of the Columbine High School shooting, which left 13 people dead in Littleton, Colorado. At 10 a.m., students plan to gather for moments of silence honoring the victims at Columbine and other shootings.