It's Kia power for the Liberty
LOIS ELFMAN | 4/20/2018, 10:45 a.m.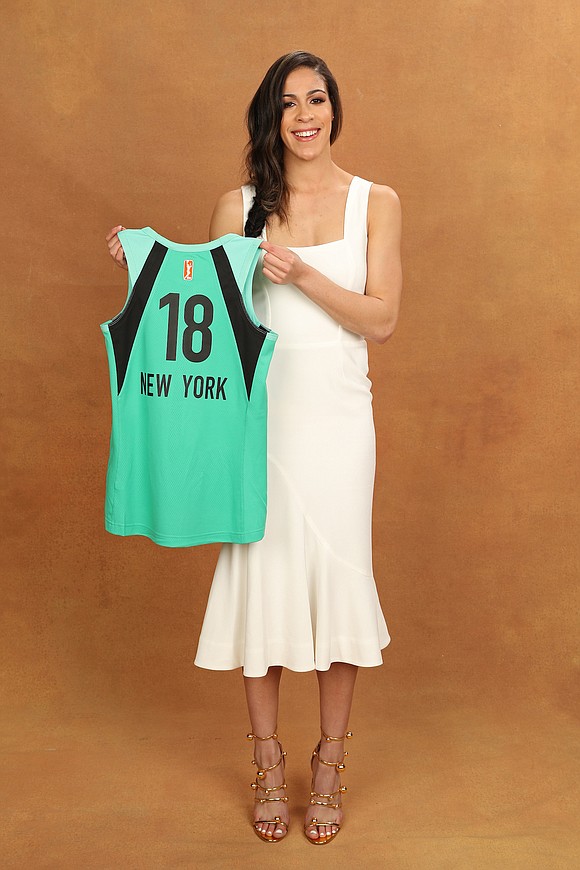 On WNBA Draft day, the New Liberty brought even more University of Connecticut magic to the lineup by selecting 6-foot guard Kia Nurse with the number 10 pick. The Liberty head into training camp with five former Huskies on the roster. Nurse, who won two NCAA Championships at UConn, has no trouble standing out, but she may need to use a nickname as she's the third Kia on the team.
"When I first got to UConn, there was the original Kiah [Stokes, who was a senior in Nurse's freshman year]. We had a great time together," said Nurse, the 2018 WBCA NCAA Division I Defensive Player of the Year. She's also excited to play alongside UConn alum such as Bria Hartley and Tina Charles.
"I'm hoping throughout this first year I can soak in all the experience from the vets and the people who've been there before me, but also try to contribute in any way that I can—whether that be knocking down shots on the perimeter or trying to lock down another team's best players," said Nurse, who has had international experience playing with the Canadian national team.
With its third-round pick, the Liberty chose Leslie Robinson of Princeton University, the first Tiger to be drafted. The All-Ivy First Team forward has seen a lot of winning in her four years at Princeton. Hoping to forge a professional career, Robinson is looking forward to showing Liberty coaching staff and teammates her moves.
"Going into this post-college basketball world, I was going to try and see if there was any way I could get into a training camp before possibly playing overseas," said Robinson, a sociology major. "For this to happen, it eclipsed all feelings I had prior. It's an amazing feeling."
She added, "As a little girl, you dream about this. For not many people does this come true. I am really blessed that this is able to happen for me."
Robinson said she hopes to show people that it is possible to be both an athlete and an intellectual. She said Ivy League athletes are used to being called nerds but points out that Olympians in multiple sports have attended Princeton. "I just got drafted to the WNBA and wrote a thesis," Robinson said.
With its pick in the second round, the Liberty chose Mercedes Russell, a 6-foot-6 center from Tennessee.