April is National Poetry Month, and it almost came to a close without me properly acknowledging it. I have always been a lover of poetry.
Christina Greer Ph.D. | 4/26/2018, 11:03 a.m.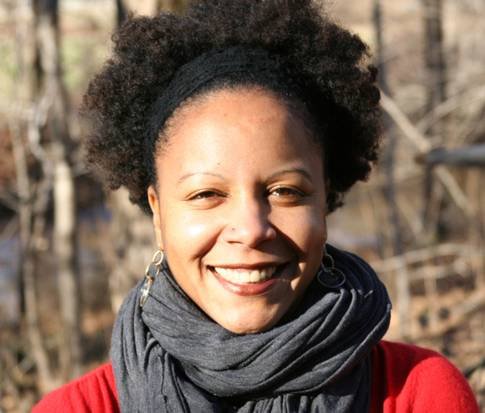 Lately, the political climate has my levels of stress and anxiety on the maximum setting, so I find myself more and more unwinding during the day with a nice poem to calm my nerves and remind me that I am not alone in this world.
Poetry is a unique literary art form in that in a very short space and sometimes with limited words, a poet can make you feel the weight of history, the tingle of budding love and desire, the sadness of dreams deferred or the hope and anticipation of what has yet to come.
When I was in high school I had the honor of hearing poet and author Gwendolyn Brooks at a poetry reading. I knew nothing about her at the time, but I remember the way she curled her words at the end of each stanza and how I, as a 16-year-old girl, could not take my eyes off her while she spoke. My entire body was transfixed, hanging on to her every word that slowly unfolded from her mouth. Months and years later, I try to read her poems and remember the gravel in her voice as I look at the words on the page.
Like many, Langston Hughes and Maya Angelou are fan favorites. Their poems are often clear, direct, visual and cut straight to the heart of emotion and political moments. I find them accessible. I do not mean for that statement to be an insult at all. There are some poets that make me search for the meaning, the rhythm, the tone and pace and ultimately the overarching ideas behind the poem. I find the work of Rita Dove, Nikky Finney and Sonia Sanchez inspiring. Their work makes me detangle every word until clarity appears. In so many ways their writing reminds me of a meditation on paper.
There are also new poets I've discovered on social media. Alex Elle, Eve Ewing and Candace Williams have been amazing additions to my list of favorite poets. Their contemporary takes on love, understanding, Black politics, America and the current social justice climate have sustained me on several occasions. The beauty of social media is the ease in which poetry can be shared and spread to communities that might not have readily been exposed to these particular ideas and forms.
It is my hope that someone reading this piece will be inspired to write a few words, to release something that has been nestling within them, and share it with the outside world, even if the only person you share it with is yourself.
Christina Greer, Ph.D., is the 2018 NYU McSilver Institute Fellow and an associate professor at Fordham University, the author of "Black Ethnics: Race, Immigration, and the Pursuit of the American Dream" and the host of The Aftermath on Ozy.com. You can find her on Twitter @Dr_CMGreer.