Building workers rally for a new contract, reach new deal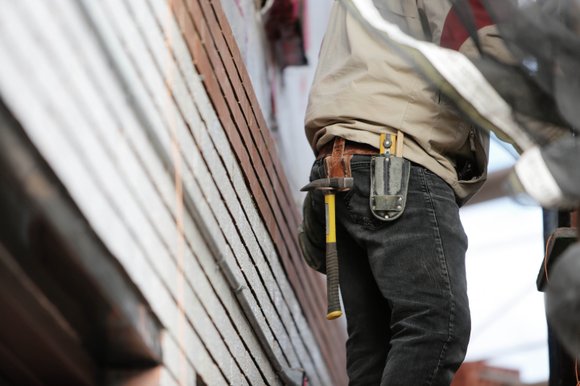 Earlier this month, more than 15,000 of New York's doormen, superintendents, handymen and women, porters, concierges, resident managers and their advocates rallied on Park Avenue for a fair contract. They got their wish when a tentative deal, for four years, was reached with building owners.
The contract includes an average annual wage increase of 2.73 percent, which would bring the total wage for the average doorperson or porter to $55,017 by the contract's conclusion. The average annual wage and benefit increase would be close to 13.28 percent in total, over the four-year contract.
A representative for 32BJ said that the contract's ratification is still happening by mail and the final vote count should come in the next week or so. Howard Rothschild, president of the Realty Advisory Board on Labor Relations, called the agreement a win for both sides.
"We are proud to have reached a fair and successful agreement. It will continue to create and provide middle class jobs and ultimately bring us to more than 30 years of uninterrupted labor peace," said Rothschild, in a statement. "Both sides thoughtfully considered the economic realities of the industry moving into the next four years, allowing us to reach a mutually beneficial agreement. We have agreed on fair and reasonable wage increases for employees and the continuation of our excellent health plan, while controlling costs for employers."
In mid-April, 32BJ members, union leaders, elected officials and allies took to Park Avenue to push for a new deal on behalf of people who call 3,500 buildings in Manhattan, Queens, Staten Island and Brooklyn places of employment.
"Today thousands of hardworking men and women in New York showed their power and the overwhelming support they have from our brothers and sisters in the labor movement and elected officials who know that good jobs make our communities stronger," stated Hector Figueroa, president, 32BJ SEIU. "Residential building workers are the backbone of New York's middle class and the friendly and reliable staff serving more than 1.5 million New Yorkers."
Speakers at the rally included New York City Mayor Bill de Blasio, New York State Gov. Andrew Cuomo, Manhattan Borough President Gale Brewer, New York City Council Speaker Corey Johnson and New York City Public Advocate Letitia James.
During the rally, workers voted to authorize 32 BJ's bargaining committee to call for a strike if a deal can't be reached.
Workers also pushed for a raise to coincide with the cost of living, affordable health care and money for training and retirement. They also believe that the boon in real estate prices should make raising their wages easy for building owners.
"It has become more and more difficult to keep up with high rents and the cost of living," said Michelle Galarza, a 32BJ member and Manhattan-based porter, in a statement. "A fair contract would help us better serve millions of residents while making New York our home as well."
Cuomo agreed during a speech to those in attendance.
"32BJ is one of the best unions in the country," said Cuomo. "You have to deal with the real estate industry, which is one of the toughest industries in the country, and when 32BJ is negotiating you know you're going to get a fair deal…There's an anti-union climate the 1 percent doesn't understand—the struggle to make ends meet, to feed your families. You have a great ally—a union that protects the middle class. Your other ally is me."