Cosmopolitan Review: April 26 May 2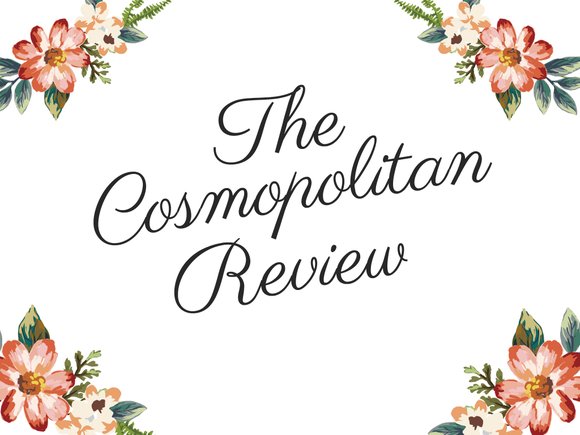 Back in time for May are Bill and Brenda Dillon Covette, who just returned from a whirlwind trip to Bangkok and Bali. Although the weather was hot and humid, with temperatures in the 90s, the trip was totally cool. The American dollar is very strong, so who could resist a full spa package for only $30. The food was delicious and the shopping unbelievably great. That assessment, of course, was all according to Brenda and Bill, because unfortunately, I wasn't on the trip.
The area specializes in leather goods and everything is handmade, on the spot, so expect to see the happy travelers wearing the latest in leather fashions in the fall. Although the thermometer has been jumping up and down, a leather jacket might feel good.
Also touching down for a landing are members of the New York Chapter of the Guardsmen, who hosted their meeting in Dubai. Where else? The group, whose membership is bursting at the seams, also planned a side trip to Bangkok, which obviously is the new in spot. However, some members decided to go to Rome instead. Don't you love it when you have choices? Among the members were Mel and Debbie Jackson, Dr. Al and Bebe Cujay and others too international to mention.
A little closer to home, good but distant friend Grant Harper Reid, cousin of Kyndell and good friend of Glenn Hunter, has just had the release of his latest book, "Harlem Bible: In the Beginning." I refer to Grant as my good friend because I am mentioned in the book. Wow! However, I also call him distant because I don't believe we've ever met, or if we did it was quite some time ago. In the book, which details Grant's growing up in Harlem, he recalls my having written about him in "The Cosmopolitan Review," April 19-25, 2001. My how time does fly! Has it been that long?
Grant wrote, "Grant Reid's great-great-grandfather, Friday Hamilton, has his name etched on the Wall of Honor at the Afro-American Civil War Memorial in Washington, D.C. He even drew a family tree, and low and behold, who is right smack dab in the middle of it? Grant's cousin, Harold Hamilton. Now Harold, you know has a daughter named Rhonda who is a radio personality on FM station 88.3. He also has a lovely wife name, Myrtle. Yes, this is the very same Harold and Myrtle who now live permanently in Sag Harbor…"
Reading this passage brought tears to my eyes because although Rhonda is still a host on WBGO 88.3, both Harold and Myrtle have died. Oh for the good times.
That is just a very small inkling of "Harlem Bible." The book is a fascinating historical account of Harlem, long before gentrification. I asked Grant about his inspiration in writing such a book and what has kept him believing the cause. His reply was somewhat of a ripple effect. One incident, although loosely connected, led to another.
"It all started when I decided to put my stamp collection together that I received from Count Basie's jazz guitarist, Freddie Green, who lived in my building the Little Riverton," he explained. "From that, I decided to move on and make a copy of a page from the book about making 'Do the Right Thing,' by Spike Lee, who mentioned that he had to have a meeting with me and Robert DeNiro. I found the location street that Spike used for the film."