Jazz Notes: Allan Harris, Celebrate Kirk, Jazz Day, B.B. King's closing
Ron Scott | 4/26/2018, 4:30 p.m.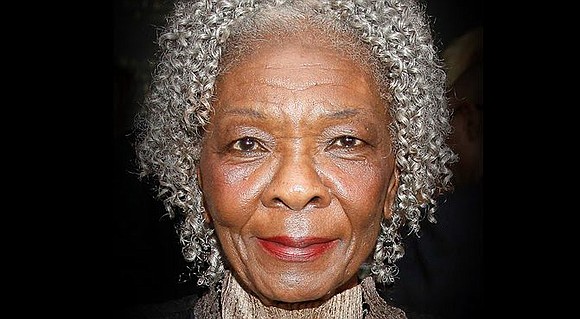 The New York City-born vocalist and composer Allan Harris inherited a hip jazz cat street suaveness that simmers in every song he sets in motion.
Always looking for a challenge and new material, Harris just released his latest offering, "The Genius of Eddie Harris" (Resilience Music Alliance). "In my wildest dreams I never imagined I'd tackle Eddie Jefferson's material," he admits. "No one has really tackled a full project of Eddie Jefferson's with the type of voice that I have, and I wanted to get it exact."
To accompany his deep bebop voice, Jefferson always had a dynamic band; the same can be said for Harris. On this latest CD, he is joined by the pianist Eric Reed, bassist George DeLancey, drummer Willie Jones III and tenor saxophonist Ralph Moore, along with special guest saxophonist Richie Cole.
April 27-28 at the Smoke Jazz & Supper Club, Harris will premiere his interpretations of Jefferson's unique style, as he ventures through classic solos from jazz icons such as Miles Davis, Lester Young, Dexter Gordon and Coleman Hawkins.
Accompanying Harris on this jazz journey will be alto saxophonist Jesse Jones Jr., pianist Cyrus Chestnut, bassist Nimrod Speaks and drummer Shirazette Tinnin.
There will be three sets April 27 at 7 p.m., 9 p.m. and 10:30 p.m., and two sets April 28 at 7 p.m. and 9 p.m. For reservations, call 212-864-6662 or email info@smokejazz.com.
Dorthaan Kirk's name is synonymous with jazz as one of the co-founders of WBGO-FM 88.3, Newark's public jazz station. Her 39 years of experience with the 24-hour jazz station covers everything in project management, from public relations to music publishing and artist management.
April 28, there will be Bright Moments! Celebrating Dorthaan Kirk Newark's First Lady of Jazz at 80, New Jersey Performing Arts Center, Victoria Theater, 1 Center St., Newark, N.J.
Musicians performing in Kirk's honor will include the saxophonist and flutist Don Braden, vocalists Antoinette Montague and Cassandra Wilson, trombonist Steve Turre and harpist Brandee Younger, pianist and singer Freddy Cole and vibraphonist Stefon Harris.
The widow of the late saxophonist Rashaan Roland Kirk is more than just a jazz star. She is a mentor of young people, from musicians to many who cross her path. She disperses wisdom while being an adviser and consultant.
She does all that while carrying on as WBGO's director of Community Relations and Special Events and as the curator of the station's art gallery. Outside of the station, Kirk curates and hosts a jazz brunch series at the New Jersey Performing Arts Center, which is named "Dorthaan's Place." As an active member in her church, Bethany Baptist Church in Newark, she coordinates a free monthly Jazz
Vespers series.
In January 2016, The New York Times named Kirk, "Newark's first lady of Jazz."
The show begins at 7:30 p.m. Tickets are $69 to $79. For tickets visit NJPAC.org or call 888-466-5722.
Jazz month culminates on International Jazz Day, April 30, with major events going on throughout the city and around the world.
Jazzmobile is the nonprofit organization that brings smiles and sparks everyone to dance, from babies to senior citizens, during their annual free summer concerts in neighborhoods around New York City.