Navigating Coachella
MEGAN PINCKNEY | 4/26/2018, 4:36 p.m.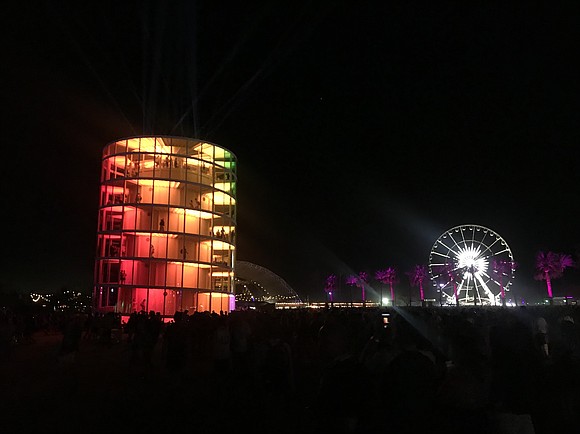 If you found yourself watching Beyoncé's epic performance from clips on social media or from the live stream on YouTube, then you were probably also overcome by FOMO (fear of missing out) because you weren't in the crowd at the Empire Polo Club for the annual Coachella Music and Art Festival. Since Weekend 1, I've heard many people say, "I'm not missing Coachella next year," and I believe them. Seeing the event plastered all over social media by everyone from Hollywood starlets to people you went to high school with makes being there a goal—something to check off the bucket list. The good thing is going to Coachella is totally doable. It just takes a lot of planning on the front-end.
First things first. You have to get passes for the festival. Coachella Music and Arts Festival releases their two-weekend lineup immediately after the New Year. They are usually the first major festival to announce their line, so the hype is always huge. You'll need to determine if you want to attend Weekend 1 or Weekend 2. The good thing is both weekends have identical lineups, so you won't miss any act if you choose one weekend over the other. Weekend 1 seems to get a little more hype, just because its first and no one knows what to expect from performers, compared with Weekend 2, when most performers put on the same show from the previous weekend. Weekend 1 is also the best time to spot celebrities, if that's your thing, and there are usually more off-site events being put on by major brands and companies. Weekend 2 is a little calmer. However, there are just as many festivalgoers as at Weekend 1.
This year's passes for Coachella went on sale within the first week of the New Year. I signed on early to virtually get in line, waited in my place for approximately 30 minutes and by the time it was my turn, all of the passes for Weekend 1 were gone. I attended Weekend 2 last year and really wanted to experience Weekend 1 this year, so I decided to not buy Weekend 2 passes from the Coachella website and instead purchase passes for Weekend 1 on StubHub. Weekend 2 sold out shortly after Weekend 1. By purchasing passes on StubHub, I did pay a little premium, I think an extra $100 or $200, but we ended up paying the same price for VIP passes as a friend of ours did for general admission passes because she waited to purchase hers from StubHub much closer to the actual concert. If you're going to purchase passes from a third-party, be sure it's one that offers a money-back guarantee. The festival requires each guest's pass to be registered, and if you are purchasing a pass from an unreliable source you might get burned.
There are two options for passes: general admission and VIP. If purchasing from the Coachella website, general admission will run you approximately $500, and VIP will run you approximately $1000. The first year I went, I had general admission passes and this year I had VIP.