Trump's traumas continue to impact administration
Herb Boyd | 4/26/2018, 11:32 a.m.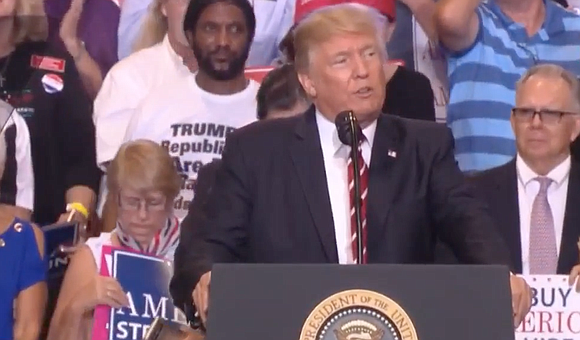 A possible legal case against Trump was bolstered after flight records, photographs and testimony from his bodyguards contradict his claims that he didn't stay overnight in Russia in 2013. This disclosure could feed into allegations that Trump is consciously trying to cover those lies and missteps.
If he did in fact stay overnight in Russia, then there's the possibility that he placed himself in compromising situations and exposed himself to being blackmailed by the Russians.
While this issue stews on one burner, Trump, with help from Kentucky Sen. Rand Paul, got Mike Pompeo approved Monday to be the next secretary of state by the Senate Foreign Relations Committee.
Still in the works for Trump is getting his doctor, Rear Admiral Ronny Jackson, approved to lead the Veterans Affairs department, the government's second largest agency. The challenge Jackson faces might be tantamount to the one Pompeo had to overcome, given the unsubstantiated allegations of workplace misconduct and overprescribing medication.
Other Trump traumas loom in the next few days as he meets with Emmanuel Macron, France's president and Germany's Chancellor Angela Merkel, a meeting in which Trump might be pressured to save the Iran deal.
On a more distant horizon is the arrangements between North and South Korea on a peace treaty. When the military battles between the countries ended with an armistice in 1953, there was no peace treaty. Now that the two countries have agreed to forge a treaty, it's to be seen how that will affect the relations South Korea has with the U.S., as well as the thousands of U.S. soldiers stationed there. Moreover, there is the scheduled meeting between Trump and Kim Jong-un and the issue of denuclearization.
But most critical for Trump is the ongoing probe by special counsel Robert Mueller and the ramifications of Comey's memos, and the arrival of a new team of lawyers, including Rudy Giuliani. And how will the lawyer-client privilege play out after the FBI confiscation of documents and items from attorney Michael Cohen's office and home?
Oh, and there's the Syrian conflict that continues to be unresolved and whether Trump's "mission accomplished" has any validity whatsoever.
There is no end to the trail of Trump's traumas, and who knows the outcome of their accumulation, foreign and domestically.