Unions are also families
Gregory Floyd | 4/26/2018, 11:50 a.m.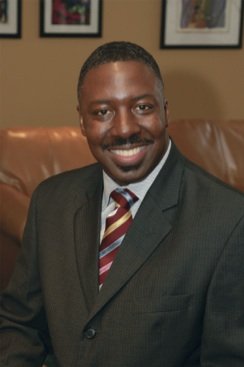 Faced with student protests at Wellesley College—Hillary Clinton's alma mater—the keynote speaker at the 1990 commencement ceremony nonetheless eagerly strode to the mic and told the graduating class, "At the end of your life, you will never regret having passed one more test, not winning one more verdict, not closing one more deal. You will regret time not spent with a husband, a friend, a child or a parent."
Barbara Bush received thunderous applause.
Long criticized as not in sync with the progressive feminist movement of the times—having chosen family over career—this modest first lady with fake pearls, born in Flushing, Queens, through her wit, obvious decency and generosity of spirit, ultimately won over a skeptical next generation.
These days, family and family values are words we hear a lot and in a wide variety of contexts. Recently, Gov. Andrew Cuomo signed a bill into law to help shield public employee unions from a looming threat if the United States Supreme Court rules in favor of the plaintiff, Mark Janus, in the Janus v. AFSCME case currently under review. The legislation places a firewall of protection against what the governor termed "extreme conservatives," whose intent is to shrink union membership, especially among public sector unions. The new law makes it easier for unions to register employees and also imposes rules on opting out of unions. In addition, the law allows unions to deny benefits, such as free legal representation for job-related issues for members who have opted out. The governor said, "They are coming at the union movement piece by piece. … The union movement drove the Civil Rights Movement, it drove the women's movement, it drove the environmental movement. You built the middle class. …[and] they're going to do everything they can to hurt our state and hurt our values. … They want more power in the hands of management so that they can exploit the workers. There has been a pattern destructive to the union movement. It's not just Janus—that's the tip of the iceberg."
The governor ended his remarks by reminding the enthusiastic audience that whether we're public or private unions, "together there is nothing you cannot do …we are all family."
Indeed, unions are like families. Have you ever been on vacation in another city or another state, walking down the street, or in a restaurant or on the deck on a family cruise and spotted someone wearing a Teamsters hat or jacket? Didn't you have the feeling of connection? Did you go to that person and say, "You're a Teamster…me too!"
A similar feeling might also extend to someone from other unions. When you see a tote bag, a hard hat, a duffle bag or a ballpoint pen displaying a union logo, don't you feel, almost instantly, that you share certain values? Doesn't it give you a sense that you both stand for certain principles that would probably place you on the same side of many issues. Doesn't it also give you the feeling that you're part of something bigger than just yourself. You're not alone. … You have resources, you have friends. For sure, you might not always agree with your union brothers and sisters, but you're still family, bound by history and a bond of hope.
Bush once said, "Some people give time, some money, some their skills and connections, some literally give life's blood. But everyone has something to give." In a way, being part of a union is not only about what you receive but also about what you give. Surely, there are many advantages derived from union membership, but being a union member also requires sharing a part of yourself so that together with your brothers and sisters and all workers, you have great advantages. Bush faced a choice of family or career. Being a union member helps you have both.