'United Skates'—a perfect film
LAPACAZO SANDOVAL | 4/26/2018, 4:04 p.m.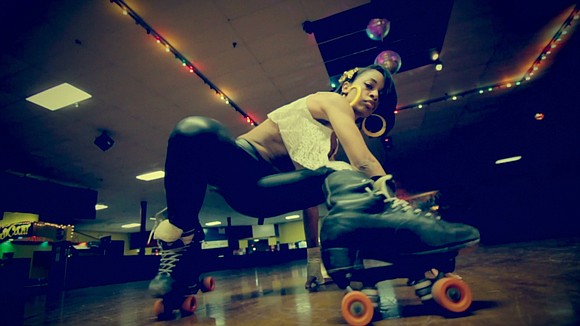 Do you know anything about the Black skating culture in this country? In the new documentary "United Skates," now screening at the 2018 Tribeca Film Festival, you have an opportunity to peek inside this subculture and frankly be amazed. It's dope.
Directed by Dyana Winkler and Tina Brown, the film digs deep into this nationwide underground movement of the Black roller-skating community, which is now threatened.
Why this community is endangered is complicated, and it shows America's inbred racism and injustice, including the greed of real-estate profiteers. What makes the film stunning and a winner from frame to frame are the filmmakers Winkler and Brown, who introduce us to generations of African-Americans who have found refuge from the world in the roller rink. The music carries the story smoothly, and the subject's connection to early hip-hop culture isn't missed. But at the documentary's heart is the story of ordinary people who just love to skate.
This film includes interviews featuring Salt-N-Pepa, Coolio and journalist Maulud Sadiq Allah and celebrates the skating rink's importance in the birth of hip-hop. These rinks were able to hold large numbers of people and were often where many rap artists played, and much like Harlem's legendary performance at the Apollo, you had to bring your A game. Salt-N-Pepa summed it up, saying it was "kind of intimidating," a put-up or shut-up environment. At the skating rink is where hip-hop producers found a fertile place to develop their skills: The first DJ at LA's Skateland, we learn, was a then-unknown Dr. Dre. (Cue an exciting "Straight Outta Compton" clip recreating an N.W.A. concert there.)
That's about all of the Hollywood glamour because "United Skates" cares about the skaters themselves. From Los Angeles, we meet Phelicia Wright, a mother of five whose family lives to skate. Through her stories and other locals, we hear of LA's dueling rinks: The aforementioned Skateland in Compton, which was once the turf of the Bloods, and Mid-City's World on Wheels, home to the Crips. So important was skating to these communities that, when Skateland closed, gang leaders declared World on Wheels neutral territory, so everyone could skate in peace. ("It was outside in the parking lot that you got popped," Coolio reported.)
In 2013, WoW closes, leaving Phelicia and her children sadder than you might expect. The official reason for closing is re-zoning, which makes the real estate more valuable; despite community activism, the rink sits empty for four years while developers wait to milk it for profits. Still passionate about skating, Phelicia drives her children to Glendale to the nearest rink she can find, one catering to a white clientele. "The music is going to suck real bad," she warns her children, but that's not the half of it: The family is politely but firmly kicked out, thanks to rules that interviewees believe are designed to keep Black skaters away.
Bringing in North Carolina skater Reggie Brown, the doc discusses a decades-old phenomenon in which euphemisms such as "Soul Night" were used to identify dates when African-Americans were welcome in rinks. "Adult Night" was the code that endured?
Reggie is a serious skater, and we follow him as he treks all over his region, trying to convince a rink owner somewhere to let him host an Adult Night.
In a Chicago rink, Buddy Love has one of the nation's few Black-owned rinks; he helps explain how different parts of the country have evolved to value different kinds of music and different kinds of moves on the floor. (Chicagoans, for instance, skate to remixes built around James Brown samples.)
The filmmakers provide a visual montage of regional styles such as Texas Slow-walk and Ohio Stride.
The film ends on a good note. What's best about this doc is showing how the community was built on the wood floors of skate centers. A must-see documentary.