America's hate: Blacks killed by white civilians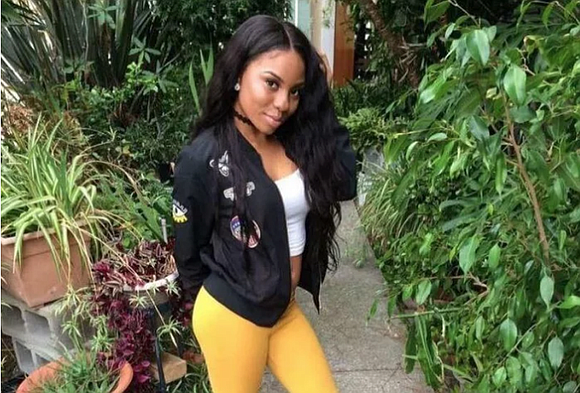 The killing of two African American civilians in two separate cities at the hands of whites is causing outrage about what appears to be a growing problem.
The first one occurred on July 22 when Black, 18-year-old Nia Wilson was fatally stabbed at a Bay Area Rapid Transit Authority (BART) station in Oakland, Calif. Reports indicate that Wilson was with her sister, who was also injured during unprovoked the attack, when 27-year-old John Cowell, who is white, stabbed Wilson repeatedly while she was getting out of a train.
Cowell was arrested and police are calling the killing a random act while others are calling it a hate crime. Cowell had a history of violent behavior and spent two years in prison for a robbery.
"The fact that his victims were both young African-American women stirs deep pain and palpable fear in all of us who acknowledge the reality that our country still suffers from a tragic and deeply racist history," Oakland mayor Libby Schaaf said.
Local residence took to the streets over the killing demanding that Cowell be charged with a hate crime. One vigil for Wilson that took place days after the attack drew over 1,000 people.
"This is tearing my family apart. Nia was my youngest," Wilson's father Ansar Muhammad said. "It's nothing imaginable seeing your child on the BART platform with a yellow tarp over her body; that's an image I will never forget for the rest of my life. I just want justice."
Cowell appeared in court this week. Wilson's family and friends were in the courtroom. Cowell is being charged with murder and attempted murder. Alameda County District Attorney Nancy O'Malley said that evidence is still be gathered to determine if Cowell committed a hate crime.
"I'm just so sad for my baby that's all I know," said Alicia Grayson, Nia Wilson's mother in a televised interview. "She was smart, energetic, loved doing her makeup.
Meanwhile, on the other side of the country, the fatal shooting of a Black man in Clearwater, Fla. is similar to the Trayvon Martin killing.
The case involves 28-year-old Markies McGlockton who was at a convenience store and parked in a handicap parking space. While going into the store with one of his children, McGlockton's girlfriend and his two other children stayed in the vehicle.
A white man, 47-year-old Michael Drejka, walked over to the vehicle and started arguing with McGlockton's girlfriend about the parking space.
When McGlockton went outside and saw the Drejka verbally assaulting his girlfriend and children, McGlockton pushed Drejka to the ground. Drejka then pulled out a handgun and shot McGlockton. He later died.
The entire incident was caught on surveillance video and Drejka was not arrested or charged. Pinellas County Sheriff Bob Gualtieri said the shooting falls under Florida's "Stand Your Ground" law.
"Just because you can doesn't mean you should," Gualtieri said. "I'm not saying I agree with it. I don't make the law. I enforce the law. Others can have the debate if it is right or not."
However, the owner of the convenience store told local media that Drejka has a history of causing problems.
"This guy -- he did this before," Salous said. "He always hangs out in the parking lot and if he sees someone parking, he just wants to start trouble with people."
McGlockton's family has retained civil rights attorney Benjamin Crump who was the attorney for the Trayvon Martin family. Martin, who was Black, was killed in 2012 by George Zimmerman in Sanford, Fla. who also citing the "Stand Your Ground" law.
"The law did not protect anyone here because we have a killer on the loose who has taken the life of an innocent man," said Alesha Odums, Jacobs' aunt. "Justice has failed today. There is no one in custody, but there has been a death. We need justice."
Rev. Al Sharpton announced this week he's heading to Clearwater, Fla. on Aug. 5 for a rally at St. John Primitive Baptist Church. He's calling for an independent investigation into McGlockton's death.