Black-owned makeup brand surpasses Kylie Cosmetics as billion-dollar company
Jordannah Elizabeth | 8/2/2018, 11:45 a.m.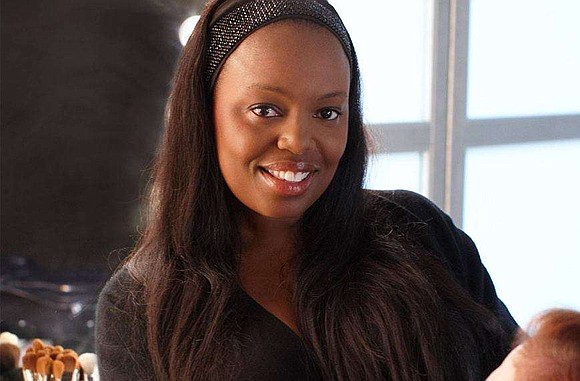 Soon after attempts in the media to credit youngest Kardashian-Jenner sibling Kylie Jenner for being on course to becoming the youngest and most powerful billionaire makeup mogul, it was reported that British makeup legend Pat McGrath's company, Pat McGrath Labs, received a major investment.
Harper's Bazaar wrote, "Pat McGrath Labs, the makeup line created by legendary makeup artist Pat McGrath, is now being valued at $1 billion. As Women's Wear Daily reports, the brand received a $60 million minority investment from Eurazeo Brands. The terms of the investment were not disclosed, but industry sources told WWD the firm now has a 5 to 8 percent stake in Pat McGrath Labs. This investment is what led the cosmetics line to be worth more than $1 billion, according to the report."
Comparisons were quickly made between the young Kylie Jenner, whose business was nurtured by her mother, a known business powerhouse and overseer of all things Kardashian, and McGrath, not only of the two women's businesses, but of the true meaning of the phrase "self-made."
The 47-year-old McGrath, whose mother is British African-Caribbean, worked as a receptionist before becoming a makeup artist. She did not come from money and was raised by a single mother. She worked her way to the top, eventually being named "the most influential makeup artist in the world" by Vogue Magazine, by making a name for herself with her unique usage of color in the mid-1990s at i-D Magazine.
Jenner's lip kits were born out of her insecurity about the thinness of her lips—as a teenager, she used different techniques to plump her lips—and decided to market her knowledge of lip enhancement through Kylie Cosmetics.
Instyle reported, "Since its launch in 2016, Kylie Cosmetics has dominated the beauty world. Kylie Jenner made 'lip kits' a colloquial phrase, and turned matte liquid lipsticks into one of the beauty industry's most popular products. In 2018, Forbes estimated that her brand is worth a massive $800 million. Despite that astronomical evaluation, Kylie Cosmetics is no longer at the front of the pack. According to WWD, Pat McGrath Labs, the namesake beauty brand created by the legendary makeup artist Pat McGrath, is now reportedly worth a grand total of $1 billion."
McGrath's fans, who endearingly call her "Mother," and worldwide fashion influencers, were very clear about making it known that McGrath, long before Instagram and the Kardashians, was a powerful fashion and editorial makeup artist whose work and quality came from experience, not from being born into a famous and wealthy family.