For communities of color, increased smartphone costs mean decreased opportunity
Spencer Overton | 8/2/2018, 10:17 a.m.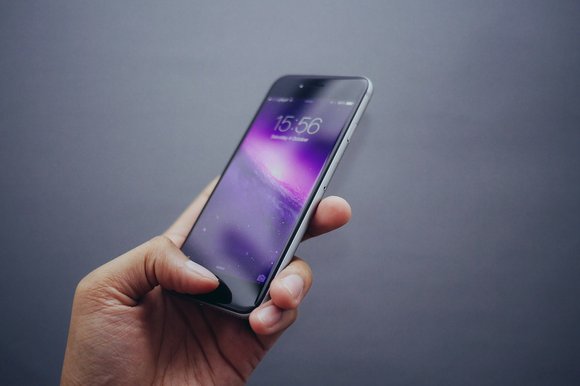 Despite becoming synonymous with everyday life, smartphones are one commodity that's still capable of generating global headlines. One such example happened recently, when the  European Commission fined Google $5 billion for requiring Android manufacturers to preload apps such as Google Search and Chrome onto smartphones that come with others such as the Google Play Store. Although some might call the news relevant only to policy wonks, the truth is it has several implications—and could harm millions of people.  
Put simply, Android is one of the few affordable phone options for cost-conscious consumers. Whereas many Apple models cost around $400, individuals can easily find Android smartphones for just $100. That has been extremely helpful for people with fewer resources, including many in communities of color.  
But rulings such as that of the European Commission could have ripple effects that push prices up. Android phones are so affordable, in part, because Google makes money from ads rather than the devices themselves. Yet if U.S. policymakers followed Europe and prohibited Google from requiring the installation of apps such as Google Search and Chrome, it could easily increase the cost of Androids. The result? Black and Latino communities would suffer.
Within the United States, African-Americans and Latinos are disproportionately "smartphone-only" users. According to Pew, whereas only 14 percent of whites own a smartphone but do not use broadband at home, that number is 35 percent for Latinos and 24 percent for African-Americans. That is because racial gaps are significant among desktop and laptop computer users, but are virtually non-existent among smartphone users. For example, 83 percent of whites—but only 66 percent of Blacks and Latinos—have desktop or laptop computers. By comparison, 77 percent of whites, 75 percent of Blacks and 77 percent of Latinos own smartphones. Blacks and Latinos are also more likely to rely on smartphones to obtain information about jobs, to access educational content and to submit applications.
My organization—the Joint Center for Political and Economic Studies—is particularly concerned about this issue. We're currently finishing a study that shows how much mobile apps could help Black and Latino businesses grow. It is a major challenge because although Black-owned businesses make up 9.5 percent of all businesses in the U.S., they  account for only 1.3 percent of sales and 1.7 percent of employment. Similarly, Latino-owned businesses make up 12 percent of all businesses, but account for only 4 percent of sales and 4 percent of employment.
In light of these disparities, our research shows how important low-cost, off-the-shelf apps are for Black and Latino businesses to get ahead. The data clearly demonstrates that these apps help entrepreneurs become more efficient while providing more services to customers. For example, salon mobile apps for beauty shop and barbershop owners, such as Booker, Phorest and BuildFire, give a client the freedom to book and pay for an appointment 24 hours a day, from any location. Similar apps exist that are tailored to other industries that, along with beauty salons and barber shops, collectively make up 54 percent of all Black businesses—child daycare services, janitorial services, home health care services, landscaping services and artist and performer businesses.