Dance Theatre of Harlem dancers reflect as company turns 50
Zita Allen | 8/2/2018, 10:22 a.m.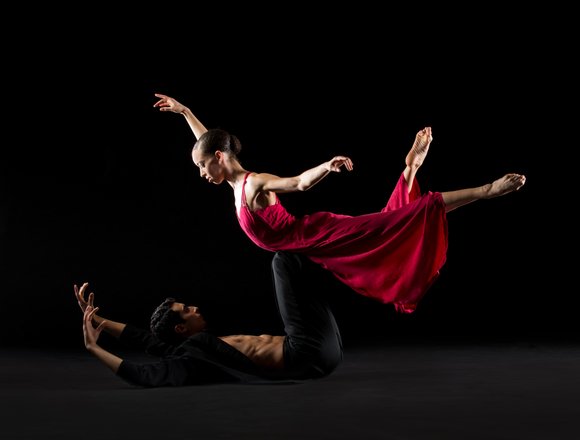 Saunders noted that pre-DTH, his unique career trajectory would have been virtually impossible.
He credited "Arthur Mitchell and the doors he opened through his career at George Balanchine's New York City Ballet, and, of course, the founding of DTH." He added, "Ballet dancers like Delores Brown, who was one of my teachers, did not have similar opportunities because while she was a beautiful dancer, in her generation, society and the arts and ballet, in particular, had not evolved enough. It is one of the great tragedies for Black dancers of their generation, that based on the color of their skin, they were not able to pursue their passion. But it's a testament to those women that they found a way anyway. Those are the shoulders on which I stand."
DTH's impact is undeniably significant both onstage and off. Both former and current DTH dancers have said that DTH changed their lives. Sheila Rohan, one of DTH's original members, said that at the urging of her sister, Nanette Bearden (wife of painter Romare Bearden), she went up to Harlem to audition for what was to be a new Black ballet company. "I thought it was going to be a little community dance program," she said. "I had no idea it was going to grow to be so tremendous. I'm proud that I had something to do with that."
Da'Von Doane, a current member of DTH, represents a generation of younger dancers reaping the benefit of a world transformed by Mitchell and Shook and former DTH principal ballerina, the company's current artistic director, Virginia Johnson. In fact, in the past, when dance teachers might have encouraged talented ballet students to set their sights on joining a modern dance company, one of Doane's teachers did something different.
"My teacher mentioned DTH one day and said Arthur Mitchell was training African-American ballet dancers," Doane said. "I don't remember exactly what day it was or how the conversation came up, but she obviously saw that I had talent and an ability to do this."
Inspired, he checked out the company on the web and describes being awed by performance videos. "I never saw the company perform before I auditioned," he confided.
After all, when the company went on hiatus, he was very young. But when admitted to DTH, he poured over archival tapes. "I've been with DTH for 10 years now," he said. "The company is about to celebrate its 50th anniversary. I'm really grateful for it."
Doane echoed the sentiments of many past, present and probably future Black ballet dancers.
Saunders said, "It's been one of the great joys and accomplishments of my life to have this long association with DTH and to have been part of a revolution that Arthur Mitchell and Karel Shook started in 1969 that has literally spread all over the world raising awareness and giving people of color opportunities in the rarefied world of classical dancing."