Health Department expands addiction treatment program at community health centers
8/2/2018, 10:34 a.m.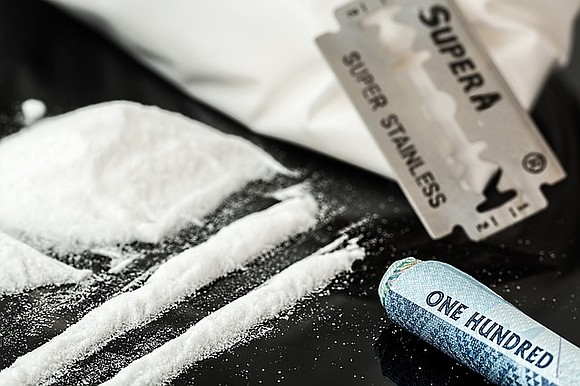 As part of HealingNYC, the Health Department announced the expansion of the Buprenorphine Nurse Care Manager Initiative, which provides buprenorphine treatment in health centers that serve people who are often uninsured or underinsured. Medications for addiction treatment, including buprenorphine, are the most effective way to treat opioid addiction and can reduce the risk of overdose and death. In the Buprenorphine Nurse Care Manager Initiative, primary care providers prescribe buprenorphine, and nurses offer additional patient care. The nurses screen and assess patients for treatment, manage medication to adjust dosing and track progress, support patient retention in care, facilitate insurance and payment issues, and refer to supportive services such as housing and food benefits. Nearly 350 patients have received buprenorphine treatment through this initiative since its launch in April 2017 at 14 health centers. The expansion will bring the initiative to an additional 12 health centers, at which point the program will have the capacity to offer buprenorphine treatment to more than 5,000 patients. In 2016, approximately 13,600 New Yorkers received buprenorphine to treat their opioid addiction. HealingNYC is the city's comprehensive initiative to save as many as 400 lives by 2022.
"In New York City, no one has to forgo lifesaving treatment for addiction," said First Lady Chirlane McCray. "Buprenorphine is an evidence-based treatment option that can be administered by a nurse care manager and is available at an increased number of locations. More locations for buprenorphine treatment will mean more second chances for New Yorkers. Nurses are among the most trusted health care providers in our communities. With their partnership we can reach more New Yorkers and save more lives."
"Buprenorphine is one of the most effective treatments for opioid addiction, and the Nurse Care Manager Initiative is a key part of our effort to expand access to it," said Health Commissioner Dr. Mary T. Bassett. "Buprenorphine can help patients get their lives back. We are working diligently to make it easier for anyone who needs help with opioid addiction to access this essential treatment."
"This initiative to expand access to buprenorphine at community-based health centers will help more individuals get their lives back on track and prevent overdoses and death, regardless of their insurance status," said Public Advocate Letitia James. "I commend the Health Department for continuing their commitment to combat the horrific opioid crisis that has already taken far too many lives."
"We cannot hope to turn the tide of the terrible opioid epidemic without expanding access to treatment for those who need it most," said Congressman Eliot Engel. "I applaud the city for recognizing this and taking needed steps to serve more people living with addiction by expanding this initiative."
"Nurses stand on the front line of the opioid epidemic," said Assembly Member Richard N. Gottfried, chair of the Assembly Health Committee. "Expanding the Nurse Care Manager program at Community Health Centers around the city will save lives and help New Yorkers access appropriate, medically assisted treatment to combat opiate addiction."
"The expansion of this initiative will provide thousands of underinsured and uninsured New Yorkers suffering from an opioid addiction access to comprehensive and critical buprenorphine treatment and resources," said State Senator Gustavo Rivera. "I commend our city for its continued commitment to adequately combat the serious opioid crisis we are facing."