Jets finalize QB contract—initiate new language to the sports vernacular
Vincent Davis | 8/2/2018, 10:41 a.m.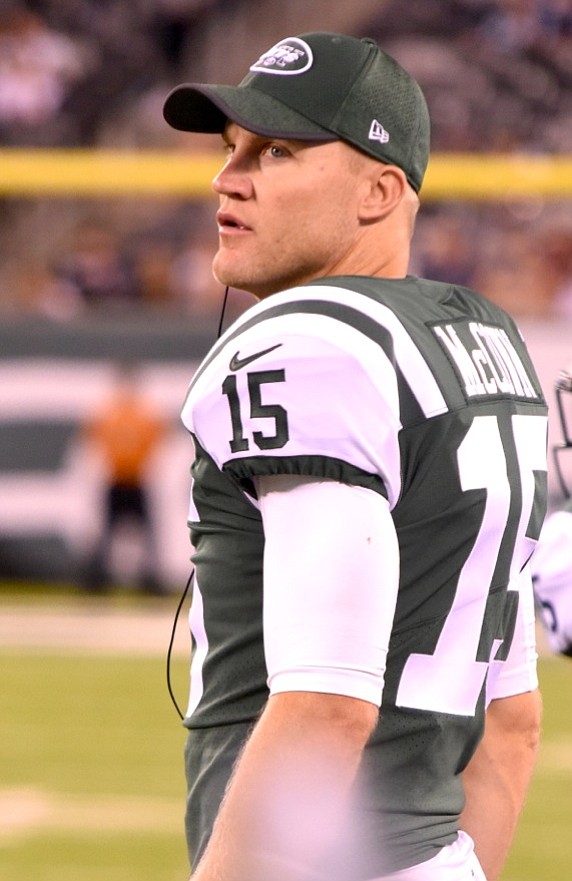 Like the term "International Bonus Pool Money" that has suddenly permeated the sports vernacular, "Offset Language" is now another.
Offset language is what caused Sam Darnold, the New York Jets' rookie quarterback from USC, the third pick in April's NFL draft to not sign his contract, delaying him from joining his teammates at the start of training camp because of language in the contract centering around forfeitures of guaranteed money in the event that the team drops him. He missed the first four days, finally joining the team Monday.
"First day of camp for him, it looked like the first day of camp," said Jets' head coach Todd Bowles. "He'll get some studying in, and he'll catch up."
Yes, catch up and begin earning the $30.25 million in his fully guaranteed four-year contract. The team has an option for a fifth year.
Darnold now competes with quarterbacks Josh McCown and Teddy Bridgewater for the starting job. Bowles said, "Josh [McCown] is one, Teddy [Bridgewater] is two, Sam [Darnold] is three," noting the competition that exist between the three during the preseason for the starting job.
Bridgewater and Darnold have to beat out McCown, who started for the Jets last season for the position.
"Competition makes the team better, and it makes you better as a player," said Bridgewater. "Right now, we're not focusing on competition. We're just focusing on our completions and executing plays, getting in and out of the huddle, establishing tempo, establishing rhythm. The rest will take care of itself."
Both McCown and Bridgewater received extra snaps, additional work during Darnold's absence.
"You never complain about the reps," said Bridgewater. "We're actually taking advantage of it because it's a chance for more work for you, extra work for you. Going against a defense like the one that we have, it's a lot of complex looks and things like that, so the more the better."
Bridgewater, 25, is the former Minnesota Vikings QB drafted in 2014, the 32nd pick in the first round, now transitioning, adapting to the Jets' system. He is finding the Jets' system, the transition, adaptable. He played in a similar one in college. He notes that the difference between the Vikings' and the Jets' systems is the terminology. Some of the concepts that he's familiar with are the same.
"I just continue to learn as I go," said Bridgewater, on the books for $6 million this season. He has a good chance to start for this Jets team.