From LeBron 'King' James to Headmaster James
Jodi Sterling | 8/2/2018, 12:32 p.m.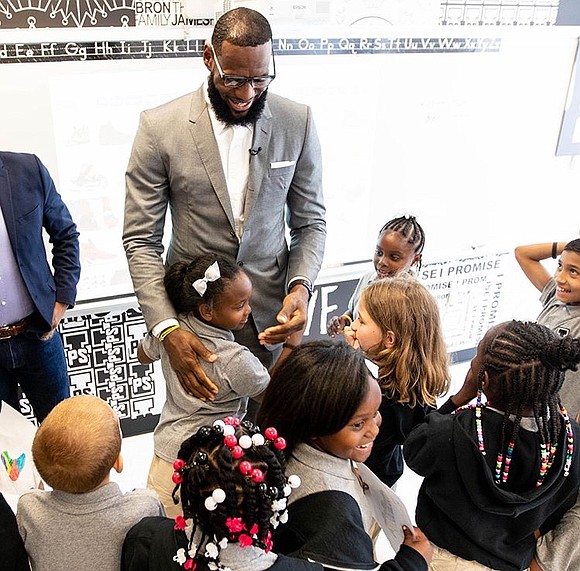 By launching his new school, LeBron James is choosing to not just "shut up and dribble," but rather to give back to youth in his hometown. Located in Akon, Ohio, James' I Promise School aims to help students who are a year or two academically behind their peers.
"Akon, Ohio is always home for me," said James in a recent interview with the "Today" show.
One of the unique features of the school is that it is a public school. James' philanthropic act differs from those of other celebrities in that they often support charter schools, such as Sean "Diddy" Combs' Capital Prep Harlem and former NBA player Jalen Rose's Detroit charter. Other celebrities have created private schools.
The I Promise School includes free tuition, free uniforms, free breakfast, lunch and snacks, and guaranteed tuition to the University of Akron for every student who graduates.
With an attendance of 243 students for the 2018-2019 school year, the school will provide attention to those who need it the most. James was inspired to give back by his own childhood experiences of missing 83 days of school as a fourth-grader because of poverty and familial circumstances. However, with mentors, James was able to attend every day of fifth grade, the first year he began playing organized basketball.
Located in a newly renovated building, the I Promise School will hold 20 students for every teacher, and students will receive the education they deserve with 12 teachers. The facility is a nationally recognized model for urban and public school excellence in STEM and English.