Legendary baseball player, the speedy James 'Cool Papa' Bell
Herb Boyd | 8/2/2018, 12:23 p.m.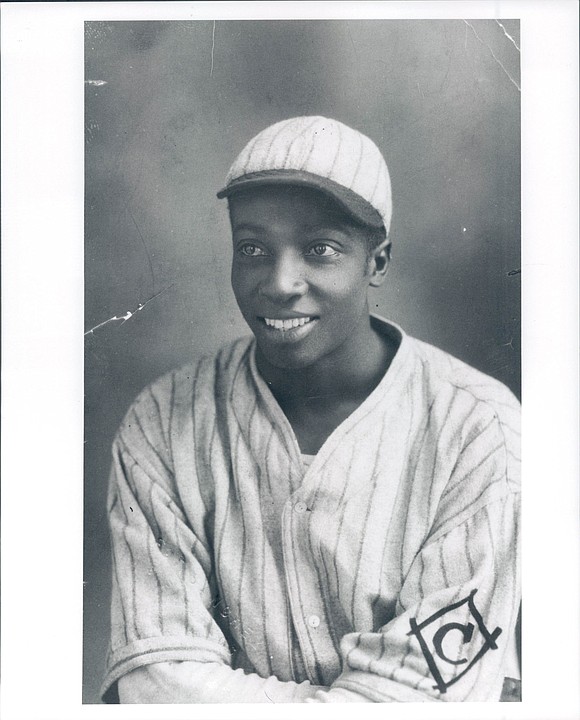 Cool Papa Bell was so fast, legend has it, that he could turn off the light and get into bed before the room got dark. Bell, a fleet-footed Negro Leagues Hall of Famer, was not only a speed demon in baseball but also a versatile player with all facets of the game at his disposal. It's a shame that only during occasional exhibition games with white players that he was able to showcase these skills.
One of the longest profiles in James Riley's "The Biographical Encyclopedia of the Negro Baseball Leagues" is devoted to James Thomas Bell, Cool Papa's real name. According to Riley, "He was the fastest man to ever play baseball." That's quite a sweeping statement, but he was once clocked circling the bases in 12 seconds. Riley continued, "Cool Papa used his speech and daring to become the foremost base stealer in baseball and to 'leg out' extra-base hits, thus off-setting his lack of power at the plate."
Bell was born May 17, 1903, in Starkville, Miss., where his father was a farmer and the son of an Oklahoman Native-American. By the time Bell was a teenager, he had moved to St. Louis to live with his older brothers. There he attended high school and worked at a packing plant. In his spare time, he was often on the baseball diamond participating in pickup games.
It wasn't long before his prowess reached the owner of the St. Louis Stars, who signed Bell for $90 a month. At that time, he was a pitcher with an assortment of baffling pitches and was proficient and calm about it that he was dubbed "cool." The Papa would come later as he matured as an all-around player. In 1924, he was no longer a mainstay on the pitching mound but an outfielder, again his speed and release compensating for a less-than-strong throwing arm. Also, to increase his option as a batter, he began switching hitting from both sides of the plate.
During his career, Bell performed on three of the greatest teams in the Negro Leagues, including the St. Louis Stars, the Pittsburgh Crawfords and the Homestead Grays. No matter the team, he was a selfless player and consistently hit with a .300 or more average. For 11 years, he was an all-star and also demonstrated the same accomplishments during his tenure in Latin America. In fact, in 1937, along with the immortal Satchel Paige, he went to Santo Domingo, batted .318, helping the Trujillo team to win the championship.
Bell's performance in Cuidad Trujillo, as Santo Domingo was called then, was outstanding, but it should be noted that he was instrumental in persuading a number of other players from the states to join him. The great homerun slugger Josh Gibson was also a member of the team, assuring them one barnstorming victory after another.
There was also four years of playing in Mexico, where Bell earned $450 a month, and one year he won the Triple Crown, with a .437 batting average, 12 home runs and 79 RBIs. He also ranked among the best in runs scored, triples and, of course, stolen bases. His winters, particularly in Cuba and Mexico, were extremely productive and gave his reputation a global context.