Liberia's trade and investment conference: Transforming investment into development
Jehron Muhammad | 8/2/2018, 12:20 p.m.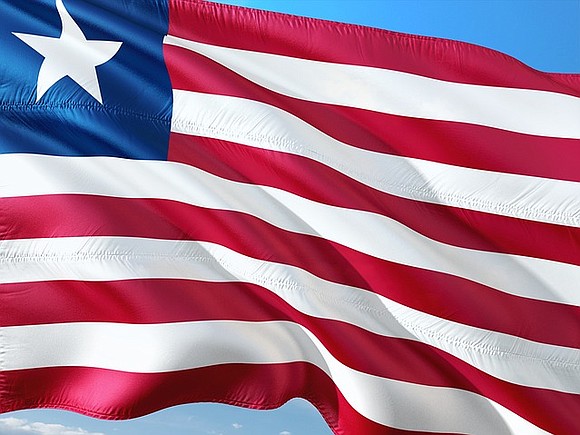 After years of instability brought on by the latest civil war and the Ebola crisis, Liberia's appears to be starting to rebound after the election of new President George Manneh Weah and a recent investment and trade conference.
Liberia has endured and overcome more than a decade of civil war, was plagued by an Ebola crisis and was declared Ebola-free in May 2015 as West Africa continues to experience flare ups.
At a trade and investment conference held last spring in Liberia's Grand Bassa County, Minister of Public Works Mabutu Vlah Nyenpan told prospective investors that Liberia has "countless opportunities in the infrastructure sector that both national and international investors can take advantage of to maximize profits while our pro-poor development agenda is attained." The government is focused on lifting its citizenry "out of abject poverty," he said.
The Grand Bossa Investment Conference is to become an annual event highlighting potential investment opportunities.
In an exclusive interview from Grand Bassa County, Liberia, Senator Jonathan L. Kaipay told the writer the conference was organized around his legislation, which was signed into law. The legislation included the establishment of a free zone in Grand Bassa to create manufacturing companies and transform Liberian raw material into finished products. 
The ultimate goal, according to Kaipay, is to transform Grand Bassa County into "an economic hub for economic activity in Liberia." The plan is to have the conference act as a catalysis to transform Grand Bassa's capital city, Buchanan, into a commercial city.
The senator, who is trained as an accountant, made a name for himself in project management in Ghana and as the United Methodist Church (Liberia's largest Christian denomination) project manager. During his time working for the church, he helped coordinate international funding for various projects.
Bleejay Innis, the son of the bishop of the United Methodist Church, who studied International Business at the University of Massachusetts at Amherst, said Kaipay didn't come from a political background. He said, in an interview from Washington, D.C., the people saw Kaipay through the work he did for the church "and essentially asked him to become a political leader and represent them and their county."
Innis, who, along with the senator, helped develop the conference, said his father, Bishop John G. Innis, put the two together.
Innis said, "He connected with me in Washington, D.C.," where the father helped familiarize Kaipay with the international business world. Kaipay began traveling in America, putting together meetings and introducing Innis to many of his contacts.
Innis and Kaipay shared the vision of bringing development to Grand Bassa, where Innis lived as a child and where Kaipay became senator. One of their biggest hurdles was creating a mechanism that facilitated potential investors. Liberia, said Innis, had many obstacles to overcome, including devastation left by the civil war and the Ebola virus. 
Grand Bassa has much potential, which both Kaipay and Innis used the conference to highlight. According to the conference Investors' Guide, "Economic diversification, agro-processing and manufacturing are vital for Liberia. … The focus is to move away from raw commodities, toward priority value chains—cocoa, rubber, palm oil, fisheries and aquaculture, horticulture, rice and cassava (and timber). All of which are at the core of Grand Bassa's growth and development aspirations."