Manafort to trial, Trump to Florida
Herb Boyd | 8/2/2018, 10:35 a.m.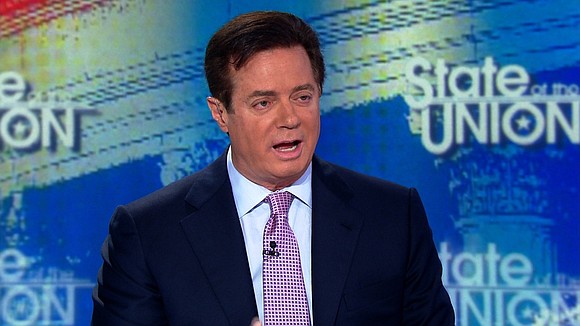 For months now it seems Trump has been declaring "there's no collusion" in reference to the possible ties between Russia and the Trump 2016 presidential campaign.
Now, following the lead of his attorney Rudy Giuliani, Trump Tuesday added that "collusion is no crime." Moreover, he tweeted both conclusions in noting that "Collusion is not a crime, but that doesn't matter because there was No Collusion (except by Crooked Hillary and the Democrats)!"
Apparently, for Trump, if one position doesn't work, there's always an alternative, and although in a strict sense of the word, collusion is not a crime, but if you factor in some other circumstances, it could be.
Several pundits and legal experts have reported that anyone found collaborating with Russia during the 2016 election could be charged with other crimes, including conspiracy.
In addition, according to Carrie Cordero, a legal analyst at CNN, collusion, in a literal sense, is not a crime, but it could be if related to crimes such as receiving foreign money in a political campaign or being an accessory to computer hacking.
Some aspects of collusion could very well emerge during the trial of Paul Manafort, Trump's former campaign manager, who faces 18 charges of violations of tax and banking laws, although these activities occurred before he began working with Trump's campaign.
Along with their defense of collusion, Trump and Giuliani have begun personal attacks on Robert Mueller, the special counsel. They claim he should recuse himself from the investigation because he has a conflict of interest based on an alleged "contentious business relationship." Whatever that business is has not been specified by Trump or his attorney.
Trump has harangued Mueller for including too many Democratic investigators and even made wrong claims about what precipitated the Russia investigation.
But lying and false claims, as well as "fake news" are nothing new from Trump and his tweets, and it's to be seen how the Manafort trial will evolve with a parade of witnesses planned.
Meanwhile, Trump went to Florida to throw his considerable influence behind a GOP gubernatorial candidate. With the midterm elections on the horizon, Trump is sure to spend a lot of time on the road hoping to bolster his party's candidates, who, if the recent polls are right, are lagging behind their Democratic challengers.