NAACP supports reforming commercial waste industry without pursuing DSNY's flawed waste zone proposal
Hazel Dukes | 8/2/2018, 10:06 a.m.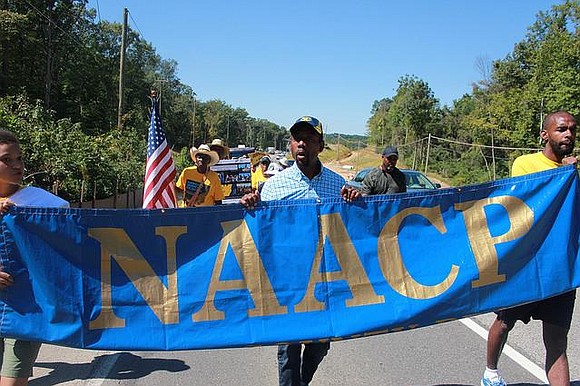 One of the major challenges facing low-income communities in New York City is the fact that formerly incarcerated men and women of color are too often denied fair opportunities to re-enter the workforce even after they have reformed and turned their lives around. These hardworking individuals are shamefully dehumanized and left unable to support themselves and their families.
The commercial waste industry is one of the few fields in our city that has actually stepped up to give these men and women of color a second chance and a fair shot to gain and maintain a good job. However, the de Blasio administration's Department of Sanitation is attempting to advance a misguided proposal to restructure the industry to commercial waste zones, which would undermine these crucial opportunities and leave many second chance sanitation workers unemployed once again.
That is why the NAACP New York State Conference stands firmly opposed to DSNY's proposal to create commercial waste zones, and it is why we strongly support new legislation by Council Member Robert Cornegy known as Intro 996 that would reform the commercial waste industry without implementing a zone-based system.
We agree that increasing worker safety and ensuring fairness must be a priority and that bad actors in the commercial waste industry must be held accountable. However, DSNY's commercial waste zone proposal would not accomplish this goal, as it would merely consolidate the industry. Because the plan would allow only a small number of companies to operate in each zone, many companies would be arbitrarily pushed out of business and their workers would of course lose their jobs.
Such job losses would inevitably include many formerly incarcerated workers of color whose only opportunities for employment have come from the commercial waste industry. That would be unacceptable—and it certainly would not be the best way to protect workers or raise standards in this industry.
The new legislation by Council Member Cornegy would address this issue by increasing safety in commercial waste carting without taking jobs away from workers, including second chance workers.
Rather than creating a system of waste zones, the bill would empower the city's Business Integrity Commission to establish standardized safety certifications for industry employees, while also holding waste-carting companies to that standard. Unlike today, the BIC will have more power to hold bad actors accountable and compel companies to ensure that their workers are properly trained.
Additionally, the legislation would, for the first time, require industrywide reporting on demographics data for workers across the commercial waste industry. This will allow the city to have a better sense of who is working in the industry—including second chance workers of color—to ensure that their progress is tracked and they are effectively protected under any new rules and regulations.
The bottom line is that anyone who promotes commercial waste zones or opposes Intro 996 because of "safety" is just not telling the whole story. Waste zones would put workers out of a job—and there's not much point in bragging about making people safer if you're just preventing them from earning a living.
The NAACP New York State Conference hopes other members of the City Council will agree and join us in supporting this legislation by Council Member Cornegy to promote a safe, fair and equitable commercial waste industry.