New Yorkers brace for MTA fare hikes…again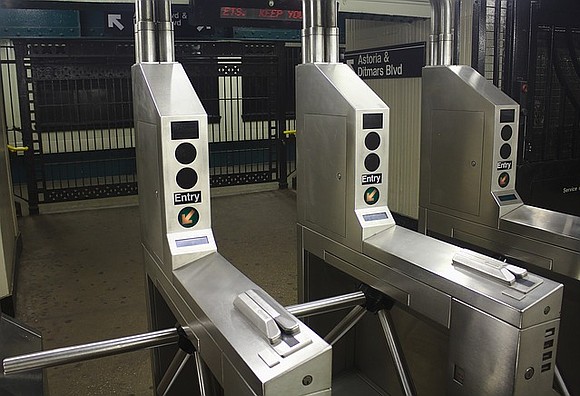 Delays, signal problems and new lows in service. Seems like the perfect time to announce an increase in charges for the service, right? If you're the MTA, that answer is: maybe?
Metropolitan Transit Authority Chairman Joe Lhota floated the possibility of raising subway fares 4 percent in 2019 and then another 4 percent in 2021, which would increase the total fare price to nearly $3. At a meeting last week, Lhota stated that there isn't a scenario where fares wouldn't be raised next year. With New York State Gov. Andrew Cuomo and New York City Mayor Bill de Blasio failing to come to terms over how improvements to public transit should be funded, riders are left with worse service and possible fare hikes for the privilege.
Danny Pearlstein, director of Policy and Communications for the Riders Alliance, said that commuters shouldn't have to pay for the inertia of bureaucracy.
"Riders have endured five fare hikes over the past decade. Meanwhile, subway and bus service has grown steadily worse," said Pearlstein. "The MTA has a plan to modernize New York's transit system. But the governor and state legislature haven't yet agreed to fund that plan. Until there's funding in place to modernize the subway and get buses out of gridlock, any fare hike will unfairly charge riders more money for less service."
The most recent MTA fare hike occurred in March 2017. Weekly passes increased by $1 to $32 and monthly passes increased by $4.50 to $121. While single fares stayed the same, the aforementioned proposed fare hikes would change that.
New York State gubernatorial Candidate Cynthia Nixon turned her eyes toward the governor stating that the MTA dustup belongs to him.
"It's unacceptable that the governor is asking straphangers to bear this burden," said Nixon in a statement. "The subways are in this state because of him: he raided the MTA to fund his pet projects. Over the last eight years, he gave away MTA contracts to his donors and he allowed the subway to fall into a 'state of emergency' on his watch. Cuomo and his wealthy contributors should be paying to fix the subways, not the people of New York."
According to a recent report by the MTA, the agency has seen drastic declines in ridership in the outer boroughs and during off-peak hours because of poor service. Subways are losing riders to app services such as Lyft and Uber. Between 2015 and 2017, the average weekday student ridership dropped by 4.2 percent on subways and 13 percent on buses. Weekend ridership decreased by 7.3 percent in the same time period with the MTA citing an increase in off-peak construction projects.
In the never-ending battle over responsibility for transit in the five boroughs, New York City Mayor Bill de Blasio went on Brian Lehrer's radio show on WNYC to push back against the governor.
"I'll state the obvious: the MTA is run by the State of New York," said de Blasio. "We would have to push them to do what they should do here obviously, which is to protect against this paint falling and endangering people and we will do that and if there's any way we can get them to do the work or there's anything we can do to support that work we'll do it."