Smoke and mirrors: Smoking banned in NYCHA housing
CYRIL JOSH BARKER Amsterdam News Staff Additional reporting by NAYABA ARINDE Amsterdam News Editor | 8/2/2018, 12:04 p.m.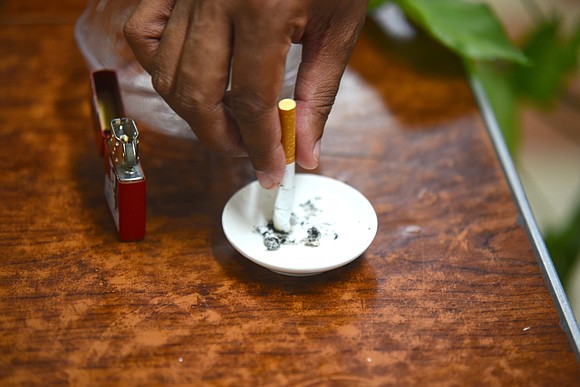 Although the city claims that NYCHA is trying to make people live healthy, many residents believe the policy is an effort to evict public housing residents. John Adams Houses Tenant Association President Ronald Topping said there's been no real outreach to help NYCHA residents quit smoking.
"This is one way of getting people out of their homes," he said. "They have not come up with what are they going to do with all those smokers. There are no ideas and no agenda. They just enforced the law but never came up with a plan to help people."
Topping also said that smoking is an issue in public housing because cigarettes are so accessible. He said the city isn't cracking down on the sale of untaxed and "loose" cigarettes, making it hard for residents to kick the habit.
"They have too many cigarettes in our neighborhood and there have been for decades," he said. "They are forcing people to smoke because of the nicotine. This is something they should have done a long time ago."
NYCHA residents aren't the only ones being affected by smoking policies. By August, multiunit buildings in the city must also have a policy on smoking and disclose that policy to tenants and prospective tenants. The policy does not enforce smoke-free housing in private buildings, but allows people to make informed decisions to live in smoke-free building.
"How are they going to enforce this new law, and what tactics will they use?" asked a Bronx public housing resident using the name Anonymous Q, expressing the real concern being vocalized in the neighborhoods where NYCHA housing is plentiful. "Are they going to start kicking in doors saying that the dude in apartment F smelt cigarette smoke? They don't care about our health. They just want this lucrative real estate back. And by the way ... I don't smoke ... but some of my peoples do."