Pro-Airbnb supporters to Corey Johnson: new bill is unfair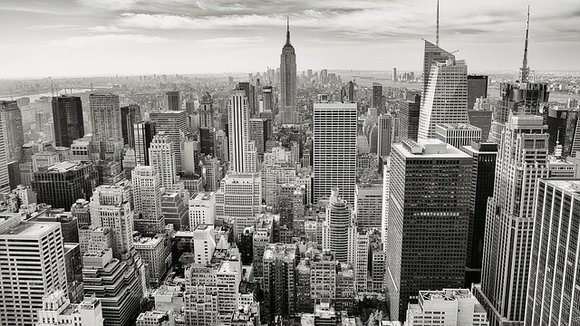 Airbnb hosts believe that City Hall is taking money and food out of the mouths of its own citizens.
In a letter signed by multiple Airbnb hosts, supporters and pro-Airbnb organizations denounced the New York City Council and Council Speaker Corey Johnson for passing a bill regulating short-term rentals.
"As advocates and community leaders, we are deeply disappointed by the New York City Council's vote to implement severe and dangerous restrictions on home sharing," read the letter. "Several of us are proud Airbnb hosts and this legislation will not only undermine our own financial security and privacy, but also that of more than 43,000 middle-class New Yorkers who share their home to make ends meet, including thousands in communities of color who open their doors as a way to fight the rising tide of rents in their neighborhoods."
Some of the people and organizations who signed the letter include local Airbnb hosts Devin T. Adams, Michael Allen, Richelle Burnett, Jewel Dobson, Lisa Heller and Danie Herard; Airbnb adviser, actor and producer Danny Glover, the Rev. Jeffrey Shawn Thompson of the Amity Baptist Church in Jamaica, Queens and Minister Kirsten Foy of the National Action Network.
Earlier this month, the New York City Council passed Intro. 981-A, which requires people who accept fees connected with providing booking services to provide to the Office of Special Enforcement the address of the units, the name and address of the person offering the unit for short-term rental, whether the rental is for the whole unit or part of a unit and any other information determined by the office.
"It is not just Airbnb hosts who are depending on home sharing to survive and thrive in our neighborhoods—it is also our corner stores, our family owned and operated restaurants, and the cultural institutions that carry on our local history," read the letter. "As home sharing has helped more visitors to discover communities outside of the traditional tourist district, Airbnb hosts have simultaneously encouraged guests to take part in the rich, cultural life down the block, boosting the bottom line of local shops."
New York City is not the only place where Airbnb has met with resistance. This week, the State of Massachusetts passed sweeping legislation regulated short-term rentals within its borders. The bill approves a compromise measure that applies state and local taxes to everything from investor-owned units to people's couches rented out through sites such as Airbnb, HomeAway and others. The Massachusetts bill also establishes a statewide registry for short-term rentals that requires units to be covered by a $1 million liability insurance policy.
When the AmNews spoke with Harlem-based Airbnb host and Harlem Business Alliance Board of Directors Secretary Adrianne Smith, she said that the law intruded on her rights as a homeowner.
"The initial thought is, you know, one of personal intrusion as a homeowner," said Smith. "It feels like someone else is telling me what am I able to do within my own private personal residence. If I decide to rent my space out in any way, I can within the confines of my own building. Why shouldn't I be able to do that?