Sherri Shepherd—a veteran in the game of comedy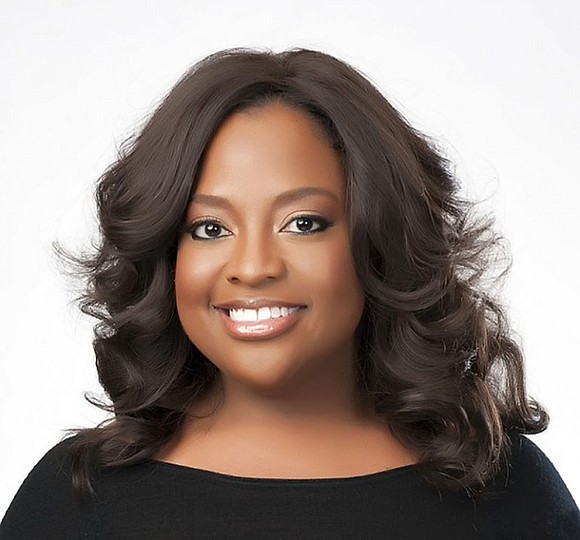 I have great respect for the comedienne turned actress turned producer, Sheri Shepherd. No one can argue that, at this point in her career, she is a well-loved and seasoned veteran in the world of stand-up comedy and television.
Rewinding the clock to 2011, Shepherd became a part of television history and in the role as co-host of "The View" during seasons 11to17. She helped earn the seminal talk show its only Daytime Emmy for Outstanding Talk Show Host in 2009. That same year, she and her co-hosts were included in the list of the "100 Most Influential People in the World" by Time magazine, and Forbes ranked the show's hosts No. 11 among the top "30 of the Most Influential Women in Media." Shepherd returned to "The View" as a contributor for Season 19.
Today, along with a starring role in NBC's comedy "Trial & Error," Shepherd serves as a weekly host of "The Tom Joyner Morning Show" and as executive producer and host of the upcoming cooking series "Holy & Hungry." As the author of The New York Times best-seller "Plan D: How to Lose Weight and Beat Diabetes (Even If You Don't Have It)," Shepherd shares her passion for maintaining good health. She also penned the humorous "Permission Slips: Every Woman's Guide to Giving Herself a Break."
Here is an edited conversation with the always hilarious, and sharp Sherri Shepherd.
AmNews: Lady, funny lady, smart lady—I am a fan of your work!
Shepherd: (laughing) Thank you. Am I pronouncing your name correct, Lapacazo?
AmNews: Yes. Tell me about the character that you play, Anne Flatch, on the NBC show "Trial & Error: Lady, Killer," which stars Tony and Emmy Award winner Kristin Chenoweth.
Shepherd: That character has a lot of curious [medical] disorders, including facial blindness. She faints when she sees beautiful artwork. She laughs hysterically when anyone starts talking about murder. She speaks with a British accent when she gets a flu shot. She walks backward under anesthesia. She talks in her sleep. She drives in her sleep.
In the new season when she's startled, she jumps 10 feet in the air. When she drinks too much she can set herself on fire. Her body just lights up. I found a disorder and I've asked the producers to give it to me [my character] this season where you can have an orgasm, without stop.
AmNews: Wait. You said that you found a real disorder where a person can actually have an orgasm without stopping?
Shepherd: Yes, that's correct so I asked [the producers] please, can [my character] I have this disorder. I want a 24-hour orgasm.
AmNews: Is that orgasm alone or without someone else?
Shepherd: (laughing) Girl, I don't care! I want a 24 orgasm, are you really thinking about anyone else? When they have it, they just have an orgasm in front of anybody and I said, "Oh yes, that's is so my disorder." I want that disorder where you start moaning … and … just ... (laughing)