Something is rotten in the State of Florida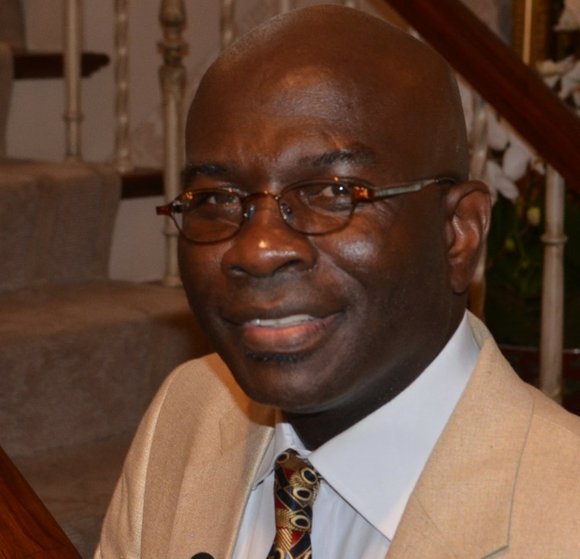 Florida is no stranger to devious scams, and a company reportedly connected to organized crime has apparently taken investors for more than $30 million and counting. After the Palm Beach County Sheriff's Office investigated and concluded that it was "an organized scheme to defraud," the police took action, shut down the company and jailed the perpetrators, right?
Wrong. The fraud is ongoing and to date Palm Beach County Sheriff Ric Bradshaw has arrested no one. Even a cursory examination of the facts makes it obvious that the only real function of this publicly traded company was taking as much money as possible from a diverse pool of victims.
The refusal of Florida law enforcement to protect and serve their citizens raises serious questions. Are they dysfunctional? Lazy? Or is something more sinister at play that is leading those with the ability and responsibility to do something to instead look the other way?
I stumbled upon media reports of the fraud, and I am outraged to learn that good people have been victimized and their cries for help are being ignored by the very people who have taken an oath to fight crime and pursue justice.
The fraud started with a simple pitch. A company called Hawk Systems, which has since morphed and continued as FIST Enterprises and Auto Secure USA, sought and found unwitting investors. They were lured in with promises of getting rich by investing in cutting-edge technology that would scan people's fingers and identify them by the unique constellation of blood vessels in their fingertips.
Hawk peddled the fantasy of a fingerprint identification sensor that would be installed in cars, boats and motorcycles to give access to only the owner and allow people to start the vehicles with the touch of a finger.
David Coriaty, a former strip club bouncer who allegedly posed as a former Miami Dolphins player, bragged in radio interviews that his company had a patent for this "anti-theft" device. The company's marketing materials claimed talks were underway with leading automotive companies and that their device would be installed on ATMs and in casinos.
They even had the audacity to exploit the name and brand of America's best-known businessmen and President Donald Trump. Amateurish brochures implied that the fingerprint device would be installed at Trump International Golf Course and at the luxurious Mar-a-Lago, which the Hawk marketing team failed to spell correctly, calling it "MiraLago."
There was a patent and big promises—but never a product. And ultimately, no returns for investors who provided millions of dollars that were immediately drained from the company to finance lavish lifestyles for the executives, according to a lawsuit against Hawk.
No devices were ever actually developed, sold or shipped. But there were tours of an electronics factory in Palm Beach, where men in white coats paraded investors past assembly lines of circuit boards being produced for legitimate companies.
Former NFL standout Bryant McFadden fell for it and invested $200,000. Anquan Boldin, a respected NFL veteran whose cousin has been accused of receiving commission payments to deliver NFL investors to the wolves, invested and lost $250,000. Other football players were also taken.