Trinidad president calls for formal observance of coup attempt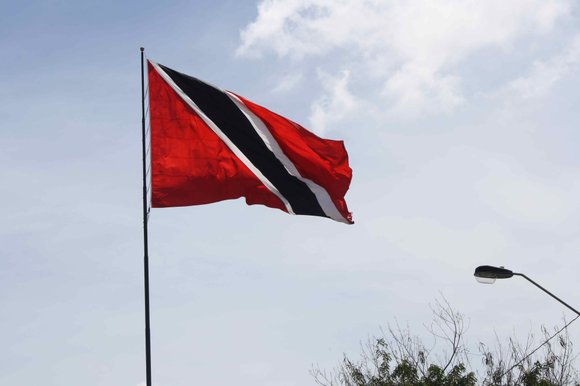 There were no major observances organized for last week's 28th anniversary of the July 27, 1990, attempted coup in Trinidad that saw heavily armed but apparently misguided Islamic militants storm the island's parliament while it was in session and attack the state's television station and other installations in an attempt to dislodge a government that leaders say had become heartless and unrighteous.
It was just before the afternoon rush hour Friday, July 27, 1990, when the sound of rapid and heavy gunfire, backed up by loud explosions, reverberated around commercial Port of Spain. Those shots and explosions were signals to a startled population that the Jamaat Al Muslimeen had begun an armed insurrection to topple the administration of then Prime Minister Ray Robinson.
Leader Yasin Abu Bakr, a former policeman, and 113 followers had decided that the time had come to get rid of the National Alliance for Reconstruction government because of the hardships the cabinet had inflicted on citizens through tough economic measures, shortages of medicines at state hospitals and other problems that were besetting the island nation of 1.3 million. The Jamaat was also at the center of a major row with authorities over ownership of its western Port of Spain headquarters.
Trinidadians had watched as tensions grew between the two sides, but no one had predicted that the political back and forth would have resulted in a bloody attempted coup.
So the militants stormed parliament while it was in session, shot PM Robinson in the leg, beat several legislators and held them hostage for several days as Trinidad's Caribbean neighbors were forced to look inwards for signs of discontent in their own countries.
More than 20 people, including a parliamentarian, were killed, and large parts of downtown Port of Spain were burned to the ground. Stores were looted and authorities were pushed to impose both a state of emergency and a dusk-to-dawn curfew.
But as July 27, 2018, passed last week—ironically also on a Friday like in 1990—some in high office either called for formally organized events to mark that unfortunate period in island history or gave detailed recollection accounts of what had transpired back then.
Ceremonial President Paula-Mae Weekes said the time had come for proper annual, national observances to be held to teach today's generation about "the darkest days in our history" that occurred 28 years ago. Such formal observances she argued, would "serve as an annual reminder to remain vigilant in preserving our hard won democracy."
"We have to continue to reinforce our commitment to democratic values and to our complete opposition to violence, whatever the justification," she said. "I have long wondered why there has never been an annual official remembrance."
Part of a panel discussion, meanwhile, was Brinsley Samaroo, the agricultural minister.
He made some startling revelations on television, suggesting that the U.S. CIA had played a key role in suppressing the attempted coup.
He even suggested that the government in neighboring Venezuela was on standby to invade Trinidad because the cabinet there was convinced that Libya was financing the attempted coup and would have entrenched itself in Trinidad and uses its nearness to Venezuela to destabilize the country.
Samaroo said, "President Carlos Andres Perez made it clear to us: 'I have two warships just on the border line between Trinidad and Venezuela, just outside of the territorial waters. And the minute I find that you have lost control, I am coming to take over. Not to recolonize Trinidad or take over Trinidad, but to restore stability. And once that is done, then you can run the government again.' Our feeling was that he [Perez] was really very fearful of the Libyan threat. He certainly wasn't asking for permission. He said this is my intention, and I'm monitoring the thing on an hourly basis, and the minute I find you guys can't handle it, I'm going to come."
Critics quickly discounted Samaroo's account, blaming flawed recollection for his version of events. Whether authorities would heed calls for formal national annual observances are left to be seen.