The unfazed fighter for justice, Ron Dellums, is dead at 82
Herb Boyd | 8/2/2018, 12:44 p.m.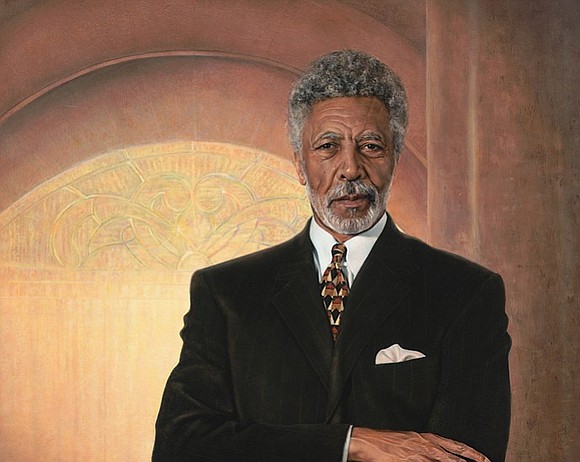 Whether on the streets of Oakland, in the Marines or on the floor in Congress, Ron Dellums was a fighter. The same tenacity he demonstrated as a youth when he was assailed by a bully who called him a "dirty Black African" was part of his demeanor and attitude during 27 years as a representative from California.
That steely resolve and unbending advocacy for justice and equal rights were put to rest Monday. Dellums, 82, died at an undisclosed location and of undisclosed causes.
Where and how he died is of less importance than how he lived, and to say he fought the good fight is particularly apropos for the fiery, unyielding Dellums.
Ronald Vernie Dellums was born Nov. 24, 1935, in West Oakland, Calif., where he was raised. After the school fight cited above, he was scolded by his mother, who told him he should only have fought because he was called dirty. That prompted her to begin teaching her children about the importance of their African ancestry.
Dellums joined the Marines after graduating from Oakland Technical High School, serving two years in the corps. He attended San Francisco State University and earned his bachelor's degree in psychology and later his master's degree in social work from UC Berkeley.
In 1967, he was elected to the Berkeley City Council, serving three years before running for the House of Representatives in 1970. With his anti-war platform, Dellums won the primary in the 9th Congressional District against the incumbent, becoming the first African-American elected to Congress from Northern California. He came into office a year after the Black Panther Party for Self-Defense was founded in his city and he always said that the Panthers helped pave the way for his election. (When Huey Newton, a founder of the Panthers, was killed in 1989, Dellums was at his funeral.)
Rep. Barbara Lee, who was an intern for Dellums, recalled his advice about making a decision. She said, "He would say that the only question we should ask when we made a decision about anything is 'Is this the right thing to do?' Don't ask about political expedience. That's how he got his staff to think."
As a representative, Dellums came into office in a time of turbulence, and that seemed to fit him to a T. "That was a tumultuous era," said H. Lee Halterman, a devout aide who co-wrote Dellums' autobiography "Lying Down with Lions—A Public Life from the Streets of Oakland to the Halls of Power" (Beacon Press, 2000). "What drew me? His idealism. He was a champion for issues that we as student activists were fighting for."
And nowhere was his idealism and unrelenting fight more robust than his opposition to the war in Vietnam. No voice was louder and more consistent once he was seated on the House Armed Service Committee by 1973. Later, he would chair this same committee but, according to his colleagues, conducted it with a fairness that was in direct contrast to his predecessors.