The unfazed fighter for justice, Ron Dellums, is dead at 82
Herb Boyd | 8/2/2018, 12:44 p.m.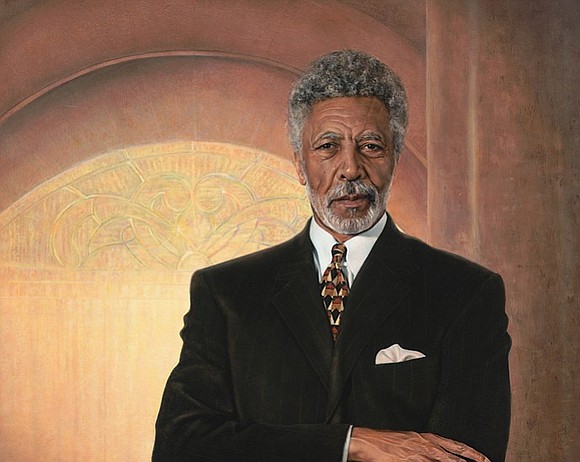 For 13 consecutive terms, Dellums held his seat, finally relinquishing it in 1997, and when a special election to replace him was held, he endorsed Barbara Lee, his former intern. She won handily.
After running his own lobbying firm for eight years with a number of prestigious clients, the old political itch returned and in 2006 at 70, he won the race to succeed Jerry Brown as mayor of Oakland. It wasn't an easy tenure and he encountered a load of problems and complaints, including being absent too much from office. That was uncharacteristic of a politician who had been so committed and present during his stent in Congress, especially when dealing with such pressing issues as apartheid in South African and the AIDS epidemic.
In his autobiography, he summed up his fight against AIDS: "As I have become increasingly engaged in attempting to mobilize leaders around the world on this issue, I have challenged them to commit their governments, their businesses and their international agencies to the development of an 'AIDS Marshall Plan' for Africa. Such a plan would have to be large, comprehensive and interrelated; in addition to funding education and prevention campaigns that are currently without necessary resources, there must be a treatment strategy as well. In that connection, we must understand that AIDS cannot be treated in a vacuum and only an investment strategy that deals with access to health care, infrastructure requirements and other related issues will succeed."
It should not be forgotten how he assisted his colleague, Rep. Charles Rangel, in getting the 'Rangel Amendment' passed in the summer of 1986. Rangel said it was Dellums' floor leadership that was decisive in getting the bill on sanctions against South Africa and disallowing tax breaks for companies doing business with the South African government.
To some extent, his last days as mayor were troubled after the shooting death of Oscar Grant at the Fruitvale BART Station. Rather than showing the outrage and moxie that were often his reaction to injustice, he was tentative and too calm for many activists in Oakland and elsewhere. In 2010, he decided not to seek re-election, although a speech he delivered in 2015 showed the old fighter still had some spunk left.
Even more so was one of the last statements about the current political circus under the Trump administration. "In this time of great division," he said, "we need our political leaders to have the courage to lead from their moral center."
It was from this center that he often led, most memorably as a founder of the Congressional Black Caucus. His legacy is secure and his activism will always have a home at the Dellums Institute for Social Justice.