Black pastors criticized for lauding President Trump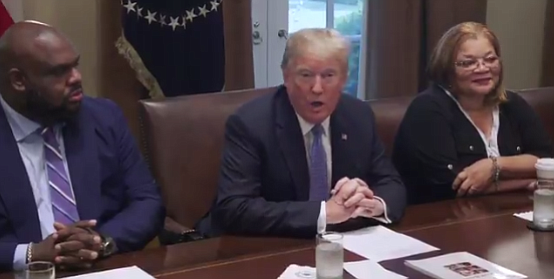 Some local clergy leaders are critical of inner-city pastors who recently lauded President Donald Trump during a recent White House round table that focused on efforts to reform the prison system.
Trump told the group, which included pastors and bishops from across the country, that his administration has been making progress on efforts to make it easier for prisoners to re-enter society and find work. Some of the pastors who attended the meeting on Wednesday are facing backlash from congregants.