Video captures Brooklyn nail salon brawl, prompting calls for business to close
8/7/2018, 10:31 a.m.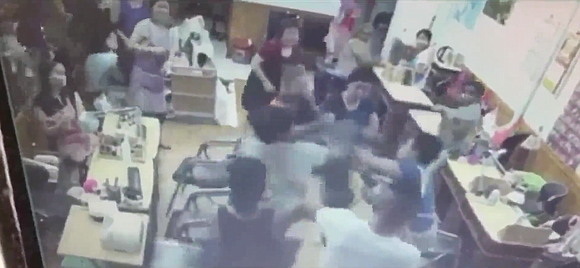 Calls to close a Brooklyn nail salon are growing louder Monday, days after video was shared online apparently capturing employees attacking patrons with brooms, dust pans and, allegedly, acetone.
The brawl happened at New Red Apple Nail at 1426 Nostrand Ave. in East Flatbush after a customer refused to pay either part of or all of her bill following an apparently botched eyebrow treatment. The customer said she paid something, but the store's owner said she refused to pay any of the money she owed.