Imhoteps Guide to Black Events: August 9 - August 16, 2018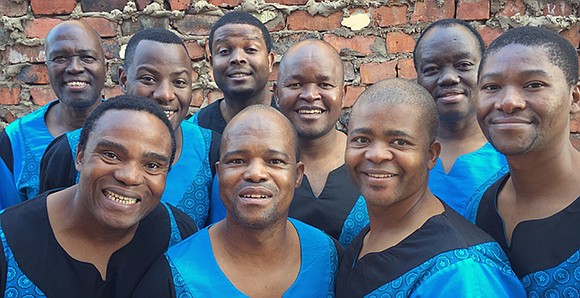 Ladysmith Black Mambazo, Saturday, Aug. 11, at 7:30 p.m. and Tuesday, Aug. 14, at 7:30 p.m., New Jersey Performing Arts Center, 1 Center St., Newark, N.J. For information, call 1-888-gnojpac or visit www.njpac.org.
Anita Baker: Farewell Concert Series, Saturday, Aug. 18, at 8 p.m., 1 Mohegan Sun Blvd., Uncasville, Conn. For information, visit ticketmaster.com.
Gladys Knight and the O'Jays, Friday, Aug. 24, at 8 p.m., Ford Amphitheater at Coney Island Boardwalk, 3052 W. 21st St., Brooklyn, N.Y. For information, visit ticketmaster.com.
Smokey Robinson, Friday, Aug. 24, at 8 p.m., NYCB Theatre at Westbury, 960 Brush Hollow Rd., Westbury, N.Y. For information, visit ticketmaster.com.
Gladys Knight and the O'Jays, Saturday, Aug. 25, at 7 p.m., The Rooftop at Pier 17, 89 South St., New York, N.Y.
FILM
"Whitney," an in-depth look at the life and music of Whitney Houston. At select theaters.
"Black Klansman," an incredible true story. A Spike Lee Joint. In theaters Aug. 10. Check listings.
COMMUNITY
Harlem Week 2018—"Women Transforming the World: Past Present and Future." Subtheme, "The Community Within the Community," recognizing and celebrating the LGTBQ community.
Economic Development Day. Saluting Women: keynote speaker, White House correspondent April Ryan saluting "Women in Media." Summer in the City. Family Festival. Uptown Saturday Night. Harlem Havana Kick-off /Afro-Cuban Musical Festival /ImageNation Film Festival. Harlem Summerstage/Jazzmobile. Friday Nights Out/5K Run and Health Walk. Visit harlemweek.com.
For Harlem is an inclusive annual event that celebrates Harlem's youth, heritage and community. Monday, Aug. 13, from noon to 6 p.m. Marcus Garvey Park and Richard Rodgers Amphitheater. Visit forharlem.nyc.
The International African Arts Festival (IAAFestival), in conjunction with the National Association of Kawaida Organizations (NAKO), will host a slide show and lecture with Dr. Christopher Williams, entitled, "Africans in China," Sunday, Aug. 26, 2018, from 3 p.m. to 5 p.m. at Restoration Plaza, 1360 Fulton St., Brooklyn, N.Y., at the IAAFestival office, Room 401. Space is limited, so please RSVP. A suggested minimum donation is requested. For more information, call 718-789-3264 or 718-638-6700. Visit www.iaafestival.org. 
Tune in to 107.5 WBLS-FM weekly for "Express Yourself," Sunday evenings from 7 p.m. to 9 p.m. and simulcast over WLIB 1190AM. The full show can also be heard on HD radio at WBLS-HD2 and at WBLS.com., WLIB.com and iHeartRadio. IGB is also heard on WBAI-FM 99.5 with Radio GBE: "The Global Black Experience" and "The Global Beat Experience," Fridays 6 p.m. to 8 p.m. Archived online at www.wbai.org. For bookings or to reach us about your GBEvent or for comments, email co-editor Nyerere, nyerere1@aol.com, find us at Imhotep Gary Byrd on Facebook or call 212-592-3279.