Moshood Creations celebrates 24th year with fashion, food and community
YAW MFONI | 8/9/2018, 11:07 a.m.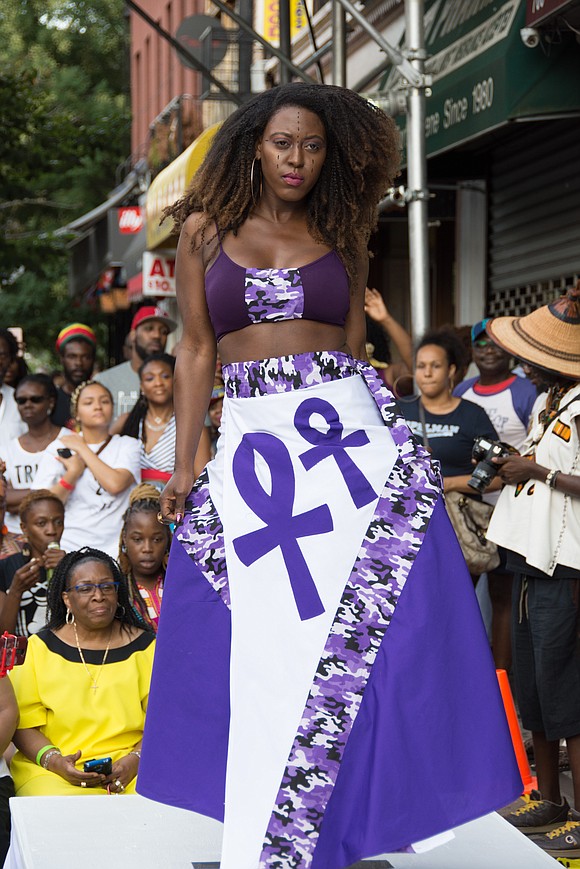 Moshood Creations celebrated their 24th year with an annual fashion show in Fort Greene, Brooklyn in July, showcasing Moshood's famous designs as well as fashions by other local designers. The event was attended by hundreds. Moshood Afariogun, owner and operator of Moshood Creations, was lauded by a host of politicians, including Laurie Cumbo (New York City Council majority leader), Jumaane Williams (New York City Council member), Letitia James (New York City public advocate) and Kevin Parker (New York State senator), for his African-inspired designs and his commitment to the people in his community.
Other fashions displayed at the event were Litila Clothing by Zachee, La Maison De Roi by King Wallace, Rasta Royal Elegance by Empress Wendy and Aamara by Yemi Olopade.
You can visit Moshood Creations at 698 Fulton St., Brooklyn or online at www.afrikanspirit.com.
As was said throughout the show, "When you wear Moshood, you wear yourself."