Neneh Cherry releases new music with Four Tet, Massive Attack's 3D
Jordannah Elizabeth | 8/9/2018, 11:49 a.m.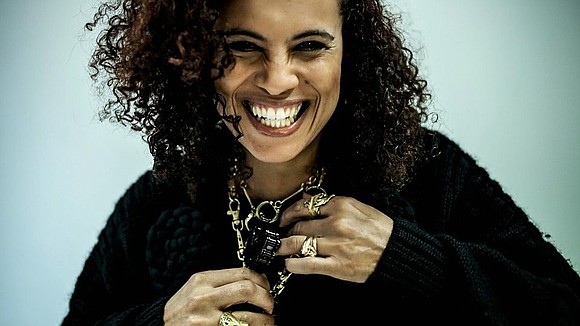 The beloved Swedish songwriter Neneh Cherry has made a triumphant return with the release of her new single, "Kong." The futuristic pop soul ballad was constructed with the help of British musician Four Tet and 3D from Massive Attack. "Kong" is the first release since Cherry's 2014 album, "Blank Project."
The soothing rhythmic opus showcases her sensuous, touching voice as she sings about the concept of universal love. "Every nation seeks its friends in France and Italy / And all across the Seven Seas / And goddam guns and guts and history / And bitter love still put a hole in me,"
she sings.

3D's production influence on the song gives it a post-apocalyptic tone that is a signature of Massive Attack, but Cherry knew just what to do with the unique soundscapes.
NPR writes, "Director Jenn Nkiru, who worked on Beyoncé and Jay-Z's 'Apes*' and visuals for Kamasi Washington's 'Heaven And Earth,' features strong women in striking portraiture. Like Cherry's lyrics, the video challenges, but also offers strength: 'Bite my head off / Steal my world / We'll always be another risk worth taking.'"
All in all, Cherry's voice, her attitude and her undeniable presence are incredibly moving to watch. With a career that has spanned decades since the late 1980s, she is showing herself and her music to be evolutionary and timeless. "Kong" is a well-produced track that is celebratory of her years of musical contributions to the world.