Olatuja, Trio Da Paz, Fania, Jefferson Centennial and Harris, Jazz Gallery
Ron Scott | 8/9/2018, 11:52 a.m.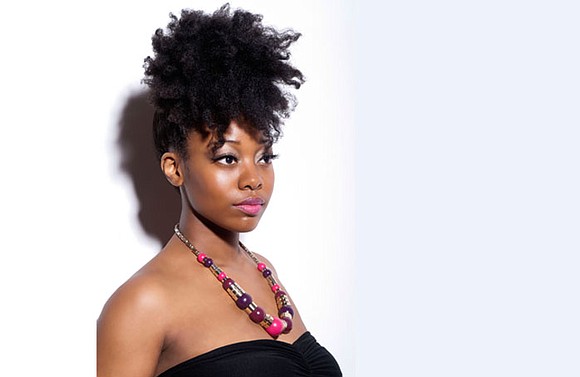 The mezzo-soprano keys of Alicia Olatuja's vocal instrument can easily dissolve into a rich honey flavored texture as she swings into her jazz element. Her flexible vocals have given her the opportunity to sing with the Brooklyn Tabernacle Choir at Opera Memphis, and go all-out with the committed B3 Hammond organist Dr. Lonnie Smith.
Aug. 9 to Aug.12 at the Jazz Standard (116 E. 27th St., at Park Avenue South), Olatuja will take her audiences on a journey of jazz originals and standards with stops on the avenue of blues stories with noted rhythmic forces in between.
She will be joined by a quintet of rising stars that include pianist Sullivan Fortner, guitarist David Rosenthal, bassists Ben Williams (Aug. 9 only) and Richie Good (Aug. 10-Aug. 12) and drummer Ulysses Owens Jr. Two shows each night are 7:30 p.m. and 9:30 p.m. For reservations, visit the website jazzstandard.com or call 212-576-2232.
Once Brazilian music hit the shores of America, it became an infectious beat you couldn't dance away. The compositions of Antonio Carlos Jobim and Astrud Gilberto and the infused jazz of Stan Getz became pleasant haunting rhythms.
In its annual ritual honoring and keeping the sound of Brazil alive, Trio da Paz & Friends return to Dizzy's Club Coca-Cola (60th Street and Broadway) for a two-week summer residency Aug. 14 to Aug. 26. The group was founded in 1990 by three of Brazil's in-demand master musicians: guitarist Romero Lubambo, bassist Nison Matta and drummer Duduka da Fonseca. The remaining band members include vocalist Maucha Adnet, tenor saxophonist Harry Allen and trumpeter Claudio Roditi.

Keeping an unprecedented streak alive for the 11th consecutive year, Trio da Paz & Friends will offer their interpretations of jazz-oriented Brazilian music playing Getz, Jobim and Brazilian classics. Two shows each night are 7:30 p.m. and 9:30 p.m. Visit the website Jazz.org/dizzy events or call 212-258-9595.
During the 1960s, salsa music in New York City, particularly in the Bronx, was just as popular as the Motown sound. The legendary salsa dance spots included the Corso, the Palladium, Concourse Plaza and the Carton Terrace.
A lot of that high-flyin' big brash flair came from the Fania All Stars, the house band of Fania Records (founded in 1964), consisting of the label's bandleaders, top sidemen and vocalists. They were some of the best Latin music performers in the world. The original lineup included band leaders Ray Barretto, Joe Bataan, Willie Colon, Larry Harlow, Monguito, Johnny Pacheco, Louie Ramirez, Ralph Robles, Mongo Santamaria and Bobby Valentin. The singers included Hector Lavoe, Adalberto Santiago, Pete "Conde" Rodríguez and Ismael Miranda.
Aug. 18, Bronx Rising! will pay tribute to Fania, featuring an onstage interview with the great Fania conguero and Bronx native Eddie Montalvo, followed by a concert with pianist Aoilapianista. She will pay tribute to Fania's pianist and multi-instrumentalist Papo Lucca. He ranks with Eddie Palmieri and his late brother Charlie Palmieri as one of the best piano instrumentalists in Latin jazz and salsa. The event at the Bronx Musical Heritage Center Lab at 1303 Louis Niñé Blvd. begins at 7 p.m. It is part of the Bronx Salsa Fest 2018. Admission is $7 and $5 for students and seniors.