Young designers, fresh prints and resort '19 styles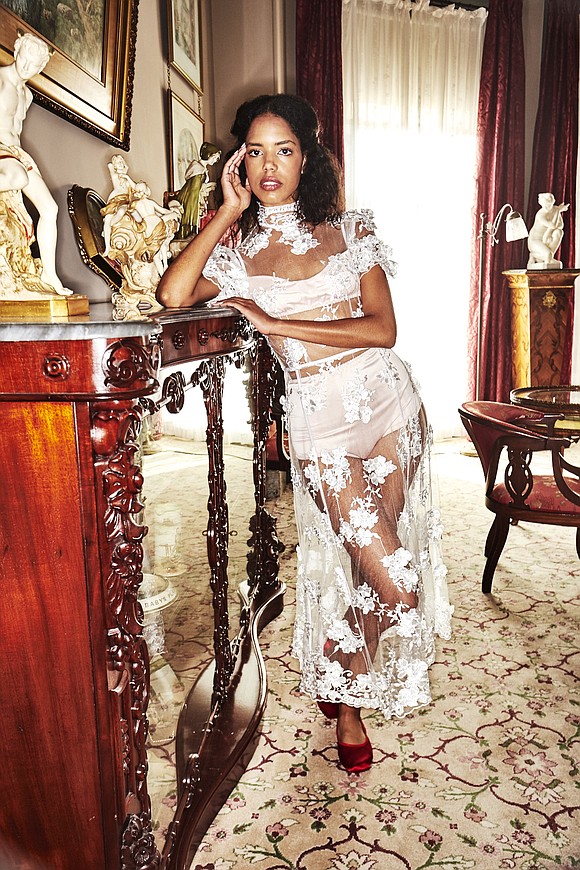 The sister duo who design Macgraw has carved their place in fashion with a keen eye for beautiful fabrications and wearable silhouettes. Beth and Tessa Macgraw's line offers a fresh take on femininity and youthful opulence that is fast becoming a signature. The sisters also enjoy the process of creating their own unique prints that are hand-drawn in-house by Tessa Macgraw. In four years, Macgraw has attracted a strong fan base of luxury dressers who appreciate easy and uniquely detailed designs. Their colorful personalities have also garnered the attention of key media and celebrities. These designers will help you create a wonderful summer/resort'19 wardrobe.
In 2017, Macgraw presented a capsule Woolmark collection to an esteemed industry panel in Paris, including Dame Natalie Massenet, Bouchra, Jarrar of Lanvin and Victoria Beckham. The designers developed a new technique with merino wool, resulting in a superfine 100 percent merino lace that doesn't crease. It is an innovation that is now offered to luxury design houses worldwide.
"The Macgraw sisters have developed an entirely new way of producing wool," said IWP judge and Net-a-Porter founder Natalie Massenet. "We'll be able to wear lace in the winter and still be warm. To a girl, that's a dream come true."
Macgraw is available in a slew of luxury retailers in the U.S., U.K. and Asia.
The brother and sister duo, Camilla Freeman Topper and Marc Freeman, has become the local star in Australia's luxury womenswear. Camilla and Marc, their brand, has identified and established a sophisticated tone that reflects the ease of the Australian lifestyle. Their clothes are contemporary and effortlessly elegant. The evolution of the Camilla and Marc label has been a carefully considered process. Early on in the company's development, the designers established the importance of luxurious, high-end fashion for discerning consumers. Their signature looks include luxe party wear, classic tailoring and separates. A distinct and opulent design philosophy infiltrates every element of the business. From the runway presentations, branding and online elements down to the design, they focus on fit and making sure their customers have a superior in-store experience. Camilla and Marc's collection is available at flagship boutiques located in Paddington, Sydney and Melbourne.
In menswear knit news, Melbourne-based designer Chris Ran Lin's experiments in knitted garments are brave and highly exploratory. Collaboration between old-school tailoring techniques and traditional craftsmanship captures the designer's signature. His works are lush in color and delightfully soft with a touch of masculinity.

The intricate knitted pattern and fabric recreation echoes Lin's manic eye for details. The Chris Ran Lin label has developed the fashion design practice from conceptual speculations into a commercial and contemporary high-end menswear.